Occupiers are bringing their families over to Kherson and moving into Ukrainians' apartments – Deputy Minister of Defence of Ukraine
Thursday, 16 June 2022, 15:19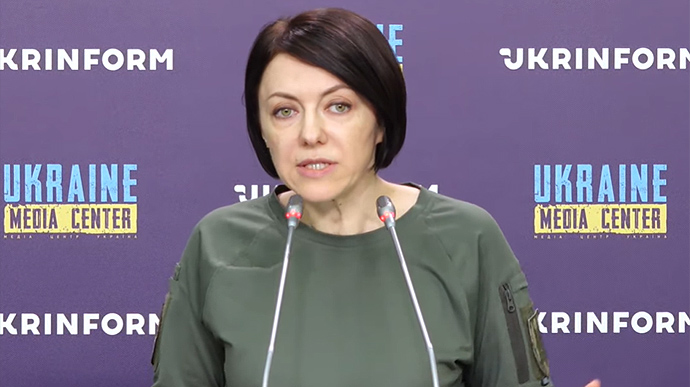 IRYNA BALACHUK — THURSDAY, 16 JUNE 2022, 15:19
Russia has stepped up the relocation of military families to temporarily occupied settlements of Ukraine, particularly to Kherson - and the invaders are moving into Ukrainians' homes.
Source: Deputy Minister of Defence of Ukraine Hanna Maliar at a briefing on 16 June
Advertisement:
Quote from Maliar: "Russia has stepped up the relocation of families of servicemen in the Russian occupying forces to Ukrainian settlements occupied by the Russian aggressor. In particular, [this situation] is happening in Kherson.
The newcomers, so-called Russian settlers, are arbitrarily inhabiting the abandoned houses and apartments of Ukrainian citizens who left to save their lives since the beginning of the large-scale Russian invasion."
Details: In addition, according to Maliar, the Russian invaders are increasing measures with respect to the forced passportization of the population of the territories they occupy. In particular, they have already created a fast-tracked procedure so that passports are received within two weeks.
The Deputy Minister of Defence does not rule out that this is being done in order to increase the section of the local population that will be obliged to give guaranteed support to the Kremlin's plans regarding the annexation of the temporarily occupied territories of Ukraine in the event that so-called referendums are held.
Maliar added that the Russians are not giving up their intention to hold a "referendum", but they will not succeed because there is fierce opposition from the local population.
Background: