Arakhamiia indicates when Ukraine will resume negotiations with Russia
Friday, 3 June 2022, 20:04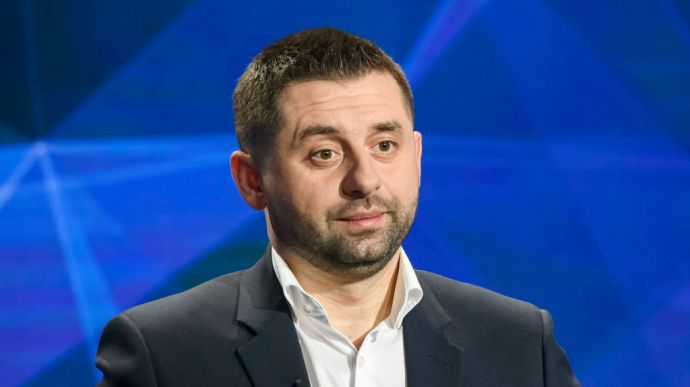 KATERYNA TYSHCHENKO — FRIDAY, 3 JUNE 2022, 20:04
DAVYD ARAKHAMIIA, NURPHOTO VIA GETTY IMAGES
Advertisement:
Davyd Arakhamiia, a People's Deputy and the leader of the Ukrainian group negotiating with the Russians, says that Ukraine can initiate a new round of negotiations with the Russian Federation when it has strengthened its negotiating position.
Source: Arakhamiia on a 24-hour news broadcast
Quote: "The negotiations should be continued when our negotiating position has been strengthened. And, first of all, now it can be strengthened due to the fact that the weapons that our international partners are constantly promising us will eventually arrive in sufficient quantities. Our Armed Forces are already ready to use them... And then, I think, we can initiate a new round of negotiations from an enhanced negotiating position."
Details: Arakhamiia expressed the opinion that the present pause in negotiations is "quite justified", as "big battles" are underway in eastern Ukraine.
He noted that Ukraine is now de-occupying many villages, but the Russians are also occupying new settlements.
"And while we are taking one step forward and two steps back, I don't see any reason yet to initiate the resumption of negotiations," he said.
Background: