Russians forces struck Kropyvnytskyi with Iskander missiles – Air Force
Thursday, 28 July 2022, 19:21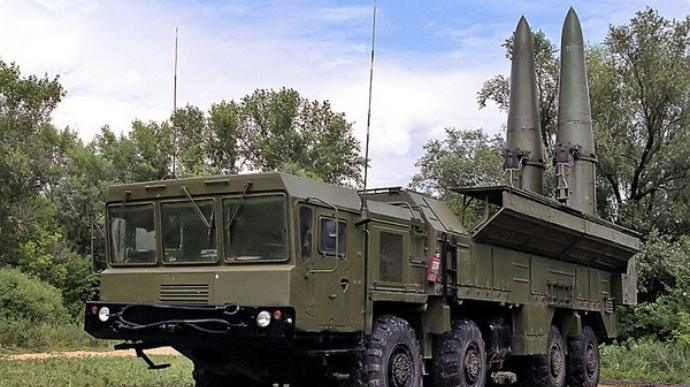 VALENTYNA ROMANENKO – THURSDAY, 28 JULY 2022, 19:21
It is likely that the Russian army has used an Iskander-K missile system to launch missiles on the city of Kropyvnytskyi, in Ukraine's Kirovohrad Oblast, on 28 July.
Source: Yurii Ihnat, spokesman for the Air Force Command, in a comment to Ukrainska Pravda
Advertisement:
Details: According to Ihnat, Russian occupying forces launched the two missiles that struck Kropyvnytskyi from [a missile system situated on] the temporarily occupied territory of Ukraine.
The range of the Iskander-K missile system is up to 500 kilometres.
According to the local government, the number of casualties from the missile attack has risen to 26.
"One person is in a serious condition, one refused to be hospitalised," Andii Raikovych, head of Kirovohrad Oblast Military Administration, added.
Background: Explosions rocked the city of Kropyvnytskyi at noon on 28 July. Local authorities confirmed that they occured in the wake of a Russian missile strike. Five civilians were reported killed at the time.
Later, the local authorities clarified that the missiles hit the hangars of the Aviation Academy and the URGA aviation company. Aircraft equipment, training aircraft, a civilian Antonov An-26 turboprop transport plane, and several neighbouring buildings were damaged in the attack.
Journalists fight on their own frontline. Support Ukrainska Pravda!