On Ukraine's Independence Day, Shoigu says Russia deliberately slowing down their "special military operation"
Wednesday, 24 August 2022, 10:56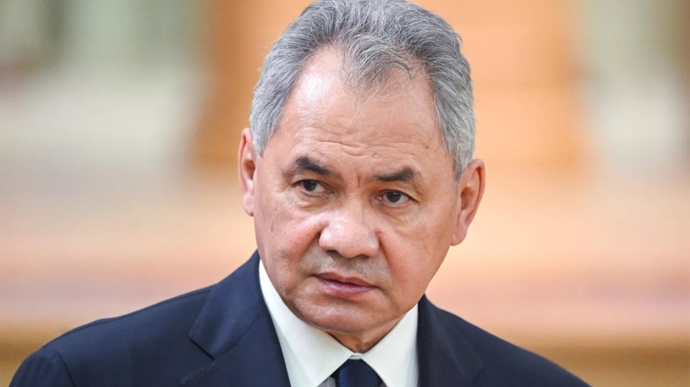 IRYNA BALACHUK — WEDNESDAY, 24 AUGUST 2022, 10: 56
SERGEY SHOIGU. PHOTO RIA NOVOSTI
On Ukraine's Independence Day, Russian Defence Minister Sergei Shoigu repeated his statement that the Russian Federation was allegedly deliberately decreasing the pace of the offensive in Ukraine in order to minimise civilian casualties.
Advertisement:
Source: Russian propaganda TV channel RT and Kremlin-aligned media outlet RIA Novosti, citing Shoigu's statement at a meeting of defence ministers of the Shanghai Cooperation Organization on 24 August
Quote from Shoigu: "During the special operation, we strictly observe the norms of humanitarian law. Attacks are carried out with high–precision weapons on the military infrastructure of the Ukrainian Armed Forces: command posts, airfields, warehouses, fortified areas, facilities of the military-industrial complex. At the same time, everything possible is done to avoid casualties among the civilian population. Of course, this slows down the pace of the offensive, but we're doing it consciously."
Details: The Russian Defence Minister also lied that the Russian military "was systematically working on establishing peaceful life in the liberated territories." According to Shoigu, the invaders allegedly provide humanitarian aid and restore infrastructure and public utilities.
At the same time, he added that the Ukrainian troops are allegedly "using scorched earth tactics, blatantly violating international norms and acting like terrorists."
Moreover, the supply of weapons by the West to Ukraine, according to Shoigu, allegedly "multiplies the number of casualties and prolongs the military conflict on the territory of this country."
The Russian Defence Minister also said that "Kyiv, for fear of revealing evidence, deals with its own soldiers who surrender."
Journalists fight on their own frontline. Support Ukrainska Pravda!