Ukraine has brought 53 children back from Russia – Minister for Reintegration of the Temporarily Occupied Territories
Thursday, 25 August 2022, 15:58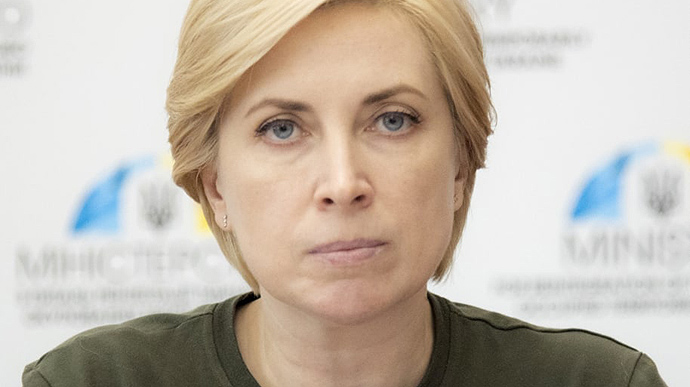 IRYNA BALACHUK – THURSDAY, 25 AUGUST 2022, 15:58
Ukraine has been able to bring 53 children back from Russia and is currently preparing lawsuits against the Russian Federation based on the so-called "adoption" of kidnapped and deported Ukrainian children.
Source: Iryna Vereshchuk, Deputy Prime Minister and Minister for Reintegration of the Temporarily Occupied Territories, on air during the national 24/7 newscast
Advertisement:
Details: According to the minister, parents, relatives or acquaintances can contact an emergency line maintained by the Ministry for Reintegration to report the abduction of children from the occupied territories.
Quote from Vereshchuk: "In each specific case, we obtain the information, record it, and if we find a Ukrainian child within the territory of the Russian Federation, we do everything to return him or her. 53 children have already been returned in this way."
Details: The Minister added that work on litigation is also ongoing.
The Ministry for Reintegration records cases of so-called "adoption" of Ukrainian children in Russia in order to prepare a lawsuit and demand that Russia be prosecuted, because "this is a crime against our state, against our children."
Background:
Earlier, Russia reported that thousands of children deported from Mariupol were being adopted [in Russia - ed.].
On the website of the Administration for Family and Childhood of the Krasnodar Krai (Russia), it was reported that more than 300 Ukrainian children are currently in the queue for "adoption". They were being kept in specialised institutions in Krasnodar Krai.
Journalists fight on their own frontline.
Support Ukrainska Pravda or become our patron.