Zelenskyy: Retaliation for attack on Dnipro will be fair and inevitable
Wednesday, 26 October 2022, 01:59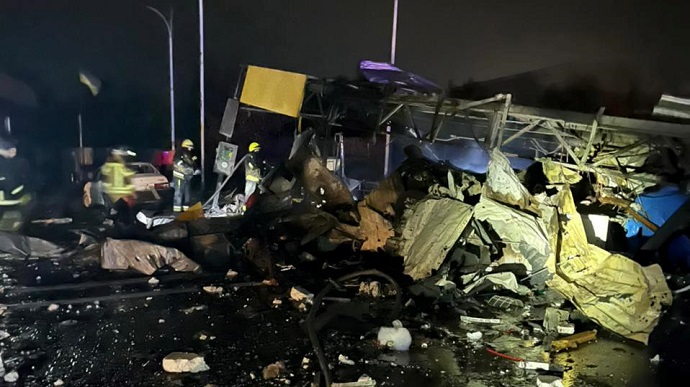 OLHA HLUSHCHENKO — WEDNESDAY, 26 OCTOBER 2022, 01:59
Ukrainian President Volodymyr Zelenskyy promised that "retaliation will be fair and inevitable" for the missile attack on the city of Dnipro.
Source: Volodymyr Zelenskyy on Facebook
Advertisement:
Quote: "We fight terrorists every day. We fight those who kill civilians, bomb cities, destroy the lives and destinies of Ukrainians.
Another missile attack took place today. Two people were killed in Dnipro following the attack, including a pregnant woman. Three victims were hospitalised.
We will never forgive. Retaliation will be fair and inevitable."
Background: A petrol station in the city of Dnipro caught fire after being hit by fragments of a Russian missile. Borys Filatov, the Mayor of Dnipro, said at least two civilians had been killed, a pregnant woman and a car wash operator.
Journalists fight on their own frontline. Support Ukrainska Pravda or become our patron!