Zelenskyy calls Commander-In-Chief meeting to discuss Russian troops' possible actions
Sunday, 30 October 2022, 17:21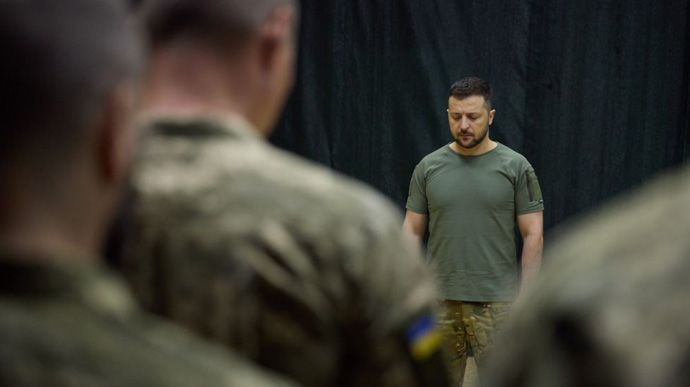 KATERYNA TYSHCHENKO – SUNDAY, 30 OCTOBER 2022, 18:21
Volodymyr Zelesnskyy, the President of Ukraine, held the Commander-In-Chief meeting Sunday.
Source: President of Ukraine's website
Advertisement:
Details: Commanders of troops deployed in the operational fronts reported about the operational situation on the front. The possible actions of the Russian troops in the near future were discussed.
Members of the meeting discussed the current state of the logistics of the Defence Forces of Ukraine, specifically the pace of ammunition supply and military equipment as well as armament repair.
The participants also made a detailed review on how decisions from the previous Commander-In-Chief Meeting are being fulfilled. Among other things, the facilitation of security of important infrastructure and energy facilities was discussed.

Journalists fight on their own frontline. Support Ukrainska Pravda or become our patron!