Russian Defence Ministry said that Russian troops have completely withdrawn from Kherson
Friday, 11 November 2022, 11:17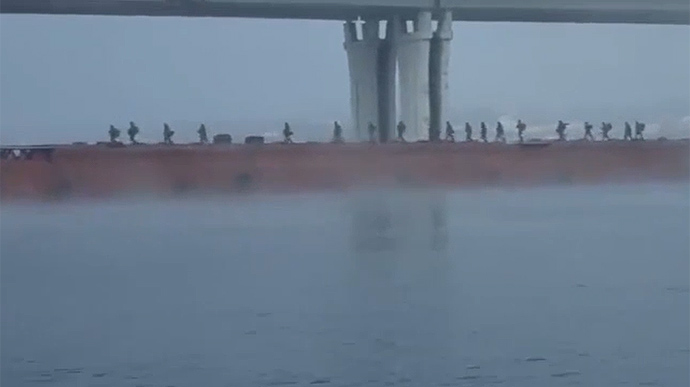 The Russian Defence Ministry said that all the occupation forces left Kherson and crossed to the Left Bank of the Dnipro without suffering any losses.
Source: Russian propaganda publication RIA Novosti
Quote from the Russian Defence Ministry: "During the transfer to the left bank of the Dnipro, not a single unit of military equipment and weapons was left on the right bank, all Russian servicemen have crossed over, and no Russian weapons, equipment and material resources belonging were lost."
Advertisement:
Details: RIA Novosti reported that the withdrawal of the Russian invaders ended at 5 am on 11 November.
Background:
Journalists fight on their own frontline. Support Ukrainska Pravda or become our patron!