Zelenskyy: Good news from southern Ukraine, 41 towns and villages liberated
Thursday, 10 November 2022, 21:16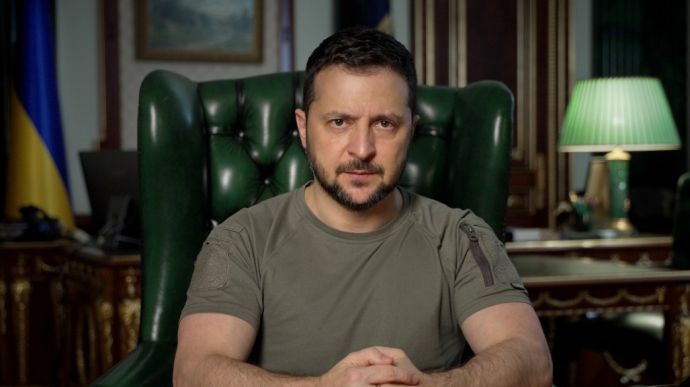 President Volodymyr Zelenskyy has said that there are good news from southern Ukraine: the Armed Forces of Ukraine have liberated 41 towns and villages.
Source: President Zelenskyy's video address
Quote from Zelenskyy: "Today we have good news from the south. There are now dozens of Ukrainian flags flying where they rightfully belong as a result of the ongoing defensive operation. 41 towns and villages have been liberated.
Advertisement:
I am grateful to all our heroes who are making this advance possible. The Armed Forces, intelligence, special forces – all of them. I would like to especially commend the soldiers from the 28th Separate Mechanised Brigade, the 46th Air Assault Brigade, the 60th Separate Infantry Brigade and the 128th Separate Mountain Assault Brigade. They are the ones carrying out the offensive. Thank you, guys!"
Details: Zelenskyy did not clarify which towns and villages have been liberated from the Russian occupation, though he did state that many people are following the progress of the Armed Forces of Ukraine.
The President of Ukraine stressed that the advance of Ukraine's defence forces cost "the lives of our soldiers".
Quote from Zelenskyy: "Everything that is happening now has been achieved by months of fierce struggle. It has been achieved through courage, pain, and loss.
It's not the enemy retreating. It is the Ukrainians who are driving the occupiers out, at a heavy cost. Just as it happened in the east of our country, in Kharkiv Oblast, or earlier, in the north: in Kyiv, Sumy and Chernihiv oblasts. Now this is happening in Mykolaiv and Kherson oblasts.
We have to go all the way, on the battlefield and in diplomacy, for our flags, Ukrainian flags, and never again the enemy tricolours, to be flying over our entire country, along our entire internationally recognised border. And this will happen."
Details: Zelenskyy stressed that normal life returns to the liberated villages and towns soon after their territory is cleared from mines.
However, Russian occupation forces are planting mines everywhere they can: by power lines, factories and other manufacturing facilities, in fields and forests.
Previously: Valerii Zaluzhnyi, Commander-in-Chief of the Armed Forces of Ukraine, reported that since 1 October, Ukrainian troops have advanced 36.5km into the depth of the Russian defence on the Kherson front, and the total area of ​​the reclaimed territory has reached 1,381 square kilometres. During this time, Ukraine was able to regain control over 41 settlements.
On 9 November, Ukraine liberated 12 settlements on the Kherson front.
On 10 November, there were rumours on Telegram that Chornobaivka had been liberated, but there has been no official confirmation so far.
Journalists fight on their own frontline. Support Ukrainska Pravda or become our patron!