Ukrainian Armed Forces liberate around 3,000 square km in southern Ukraine in 24 hours
Friday, 11 November 2022, 22:31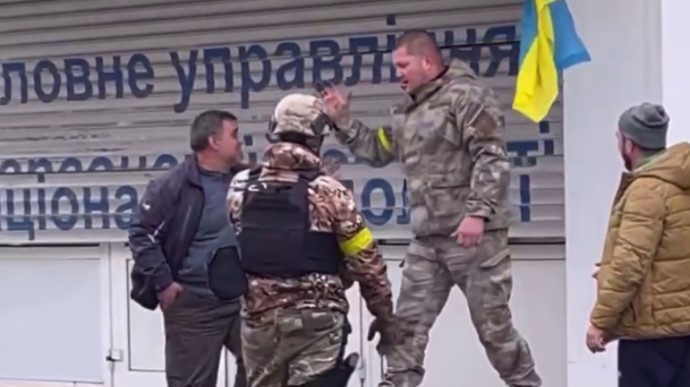 The Armed Forces of Ukraine have liberated around 3,000 square kilometres of land in southern Ukraine over the course of the past 24 hours, and have therefore increased the total area of liberated territory tenfold.
Source: Natalia Humeniuk, Head of the joint press centre for Operational Command Pivden (South), during the national 24/7 broadcast
Quote from Humeniuk: "Yesterday we reported about 260 square kilometres and today over 3,000 square kilometres have been liberated. Though there are still areas where enemy forces might linger."
Advertisement:
Background:
On 9 November, Sergei Surovikin, the Commander-in-Chief of the Russian occupation forces in Ukraine, announced that Russian troops were leaving the city of Kherson. The Office of the President of Ukraine said that the Ukrainian government saw no evidence that Russia would retreat from Kherson without a fight.
On the evening of 11 November, President Volodymyr Zelenskyy said that Special Operations Forces of the Armed Forces of Ukraine were in Kherson; other Ukrainian forces were on the outskirts of the city.
Journalists fight on their own frontline. Support Ukrainska Pravda or become our patron!