Russian Ministry of Defence shows footage of Shoigu ostensibly at war in Ukraine
Thursday, 22 December 2022, 12:19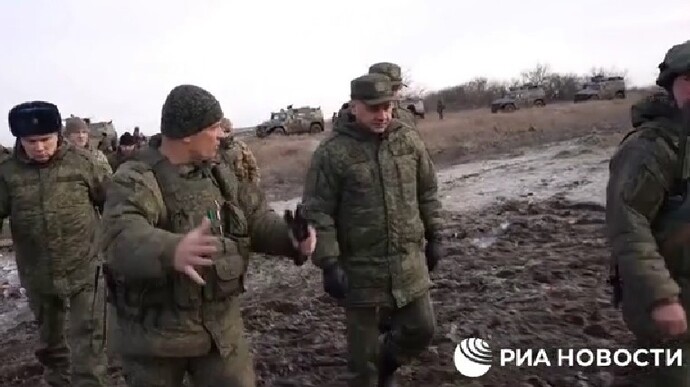 The Ministry of Defence of the Russian Federation has reported that Sergei Shoigu, the Head of the Ministry, once again inspected military units at the front line in Ukraine.

Source: Kremlin-aligned news outlet RIA Novosti

Details: Shoigu inspected the deployment of personnel and listened to the reports of unit commanders.
At the same time, the Russian Ministry of Defence presented a video that was supposed to confirm that Shoigu visited the zone of contact.


Background:
Recently, the Ministry of Defence of the Russian Federation reported that Sergei Shoigu inspected the "forward positions of Russian units". However, the GeoConfirmed project found out that, despite the statement of the Russian ministry, in the video posted by the department, Shoigu was dozens of kilometres away from the advanced positions of the occupiers.

Advertisement:
Journalists fight on their own frontline. Support Ukrainska Pravda or become our patron!