Russia has about 550 high-precision missiles left – Ukraine's Defence Intelligence
Monday, 23 January 2023, 13:44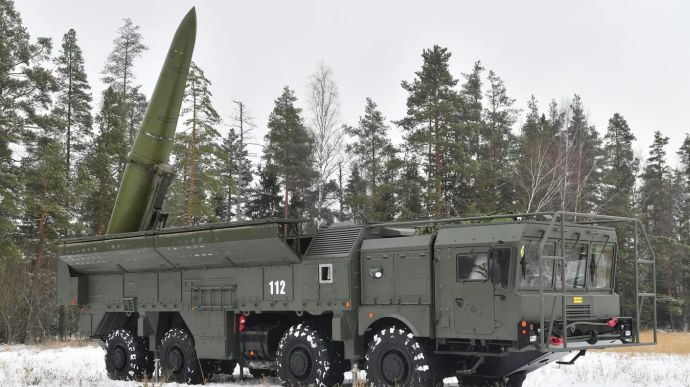 Ukraine's Defence intelligence states that Russia has up to 20% of its pre-war stockpile of high-precision missiles left, i.e., about 550 units, so it combines them with kamikaze drones and modifies S-300 and S-400 anti-aircraft missiles for surface-to-surface launches.
Source: Vadym Skibitskyi, deputy head of Ukraine's Defence Intelligence, in an interview with Delfi [a news outlet in Estonia, Latvia, and Lithuania – ed.]
Quote: "They [Russians] have Iskanders [mobile short-range ballistic missile systems], Kh-101s, Kh-555s. According to our estimates, Russia has no more than 20% of its pre-war stockpile and what was produced during the war. This is approximately 550 units. Their potential is enough to conduct two or three massive strikes with more than 80 missiles.
Advertisement:
The last strike was less than 30 precision-guided missiles. This means that they have a deficit; they do not have enough time to replenish their arsenal.
They have taken a different approach: to cover this deficit, they now use kamikaze drones, both Iranian-made and their own.
The Russians started to modify S-300 and S-400 missiles and launch them as surface-to-surface missiles. It is not an accurate weapon, but it is destructive."
Details: This is how Skibitskyi answered the question of how many missiles Russia has left and whether it is possible to end its missile terror against Ukrainian cities and civilian infrastructure with the aid of Western air defence systems.
Journalists fight on their own frontline. Support Ukrainska Pravda or become our patron!