Polish PM reveals when MiG-29 will be transferred to Ukraine
Tuesday, 14 March 2023, 13:50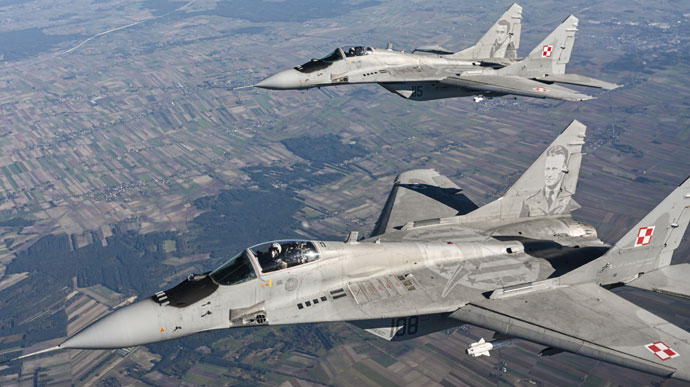 Mateusz Morawiecki, Prime Minister of Poland, stated that Ukraine may be supplied with MiG-29 fighters during the next four to six weeks.
Source: Morawiecki responding to media on Tuesday, 14 March, as reported by European Pravda with reference to rp.pl
At the press conference, Morawiecki was asked when the fighters will be provided to Ukraine. He responded that it may happen in April.
Advertisement:
"The delivery of the MiG-29 fighters to Ukraine could be conducted within the next four to six weeks," he said.
Andrzej Duda, President of Poland, earlier stated that Warsaw is ready to supply Ukraine with its MiG-29 fighters within the framework of the international coalition. He expressed his belief that Ukraine will be supplied with F-16 fighters in the future.
"The rest of the MiG-29 fighters that are in service in the Air Forces of Poland - we are ready to send these fighters to Ukraine, and I am sure that Ukraine will be ready to use them right away," Duda stated.
Later, Poland confirmed that it will supply Ukraine with MiG-29s, but only a few of them.
Polish military experts report that nearly 30 aircraft of this type are still in service in the Armed Forces of Poland.
In addition to this, Slovakia is considering the possibility of giving 10 out of its 11 MiG-29 fighters, which were withdrawn from service last year, to Ukraine.
Journalists fight on their own frontline. Support Ukrainska Pravda or become our patron!