US to speed up Abrams tank delivery to Ukraine
Tuesday, 21 March 2023, 15:34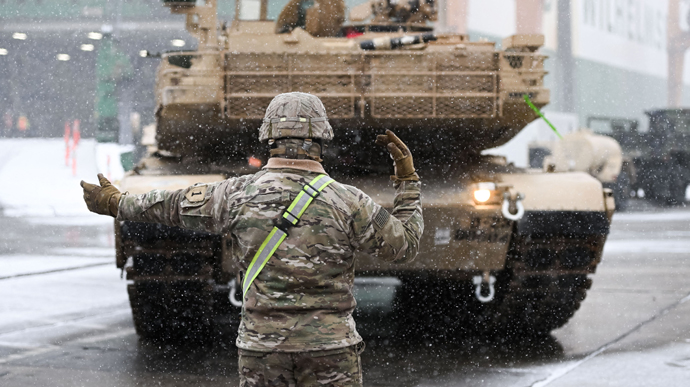 The Pentagon is speeding up its delivery of Abrams tanks to Ukraine, opting to send a refurbished older model that can be ready faster, rather than the newer M1A2.
Source: This was reported by the Associated Press with reference to US officials, writes European Pravda.
Details: The original plan was to send Ukraine 31 of the newer M1A2 Abrams, which could have taken a year or two to build and ship.
Advertisement:
But US officials have stated that it has now been decided to send an older version, the M1A1, which can be taken from army stocks. According to the officials, this tank model will be easier for Ukrainian troops to learn how to use and maintain.
The goal they are now talking about is to deliver the 70-tonne combat vehicles to the war zone in 8-10 months.
The officials spoke on Tuesday on the condition of anonymity because the plan has not yet been publicly announced. Pentagon officials are expected to make the announcement on Tuesday.
The Biden administration announced in January that it would send the tanks to Ukraine, after insisting for months that they were too complicated and too hard to maintain and repair.
The decision was part of a broader political manoeuvre that opened the door for Germany to announce it would send its Leopard 2 tanks to Ukraine and allow Poland and other allies to do the same.
Journalists fight on their own frontline. Support Ukrainska Pravda or become our patron!