Former teacher from Crimea, twice arrested for Ukrainian songs, banned from posting on social media for two years
Thursday, 23 March 2023, 10:19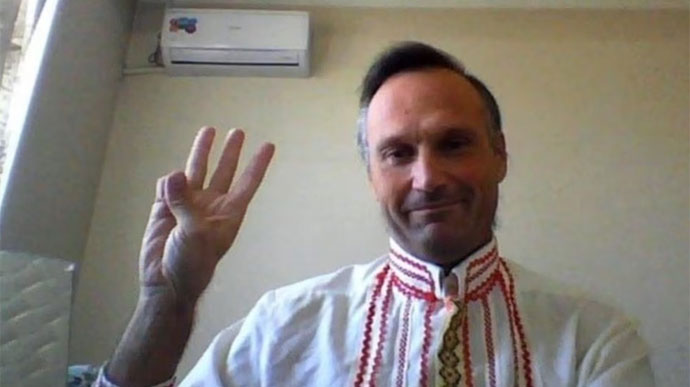 Andrii Bilozerov, former teacher from temporarily occupied Simferopol, who has already been twice arrested for Ukrainian songs, has been accused of "discrediting" the Russian army and fined 100,000 roubles (roughly US$1,300). He is also banned from writing on social networks for two years.
Source: OVD-Info (an independent Russian human rights media project aimed at combating political persecution)
Details: The occupation Central District Court of Simferopol announced the verdict in this case.
Advertisement:
Bilozerov can pay the fine gradually, 10,000 roubles (US$130) a month.
The reason for criminal prosecution was the citizen's post in the VKontakte social network. In October 2022, Bilozerov posted the following text on the social network: "Innocent children and women of Ukraine in Donbas have been bombed by the Russian Armed Forces for eight years, turning guns from the front line towards Donetsk, and for the last half a year, the Russian armed forces have again bombed Ukrainian cities and killed Ukrainian residents."
The criminal case was opened in December 2022, and since then, Bilozerov has been under house arrest.
Background:
Journalists fight on their own frontline. Support Ukrainska Pravda or become our patron!