Ukrainian army forms 3 new strike drone companies
Tuesday, 28 March 2023, 20:12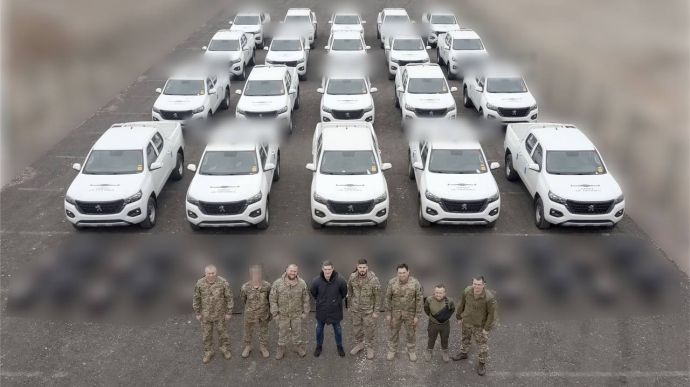 The Ukrainian army has formed three new strike companies that will deploy Ukrainian-made drones.
Source: Mykhailo Fedorov, Deputy Prime Minister and Minister of Digital Transformation, on Telegram
Quote: "The Ukrainian army is undergoing active transformations and receiving unique new experience in this war, the most technologically advanced war in history. Earlier we have announced, together with the General Staff, the creation of the first ever strike drone companies. They will have a completely new approach to management, training and drone use doctrine.
Advertisement:
As of today, the first three strike drone companies are ready for battle. They have been fully equipped, thanks to the help of our partners. They have received pick-up trucks, strike helicopters and Starlink systems. All drones are Ukrainian-made. All equipment for the strike companies of the Drone Army was purchased by private donors."
Details: Fedorov said that the drones will be used to conduct reconnaissance and attack missions.
Journalists fight on their own frontline. Support Ukrainska Pravda or become our patron!