Zelenskyy invites Xi Jinping to Ukraine: We are ready to see him here
Wednesday, 29 March 2023, 08:40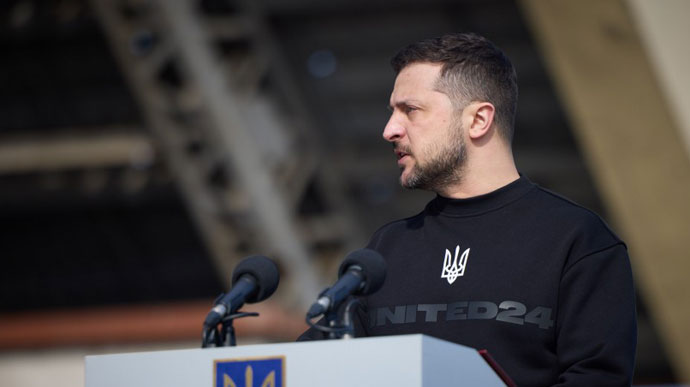 Ukrainian President Volodymyr Zelenskyy has announced inviting Chinese leader Xi Jinping to visit Ukraine.
Source: Associated Press (AP)
Quote from AP: "In his AP interview, Zelenskyy extended an invitation to Ukraine to one notable and strategically important leader who has not made the journey [as many world leaders did during the war – ed.] – Chinese President Xi Jinping."
Advertisement:
Quote from Zelenskyy: "We are ready to see him here. I want to speak with him."
Details: The President of Ukraine noted that he had spoken to Xi before the outbreak of the full-scale war. However, there was no contact with the Chinese leader during over a year of Russia's full-scale invasion.
Background:
On 24 February, Zelenskyy said he would like to hold a bilateral meeting with Chinese leader Xi Jinping.
Later, it was reported that the Chinese leader planned to talk to Ukrainian President Volodymyr Zelenskyy after he met with Putin in Moscow. This conversation was to be the first since the beginning of Russia's full-scale war against Ukraine.
On 20-22 March, Xi Jinping visited Russia, where he met with Vladimir Putin and signed agreements to continue the strategic partnership between the two countries.
The leaders of Russia and China, Vladimir Putin and Xi Jinping, have issued a joint statement, claiming that their countries' relations are not a military-political alliance, are not of a block or confrontational nature, and are not directed against third countries.
Afterwards, Zelenskyy said he wanted to talk to Xi Jinping but did not receive a return offer.
Journalists fight on their own frontline. Support Ukrainska Pravda or become our patron!