First Patriot air defence systems arrived in Ukraine – Defence Minister
Wednesday, 19 April 2023, 13:58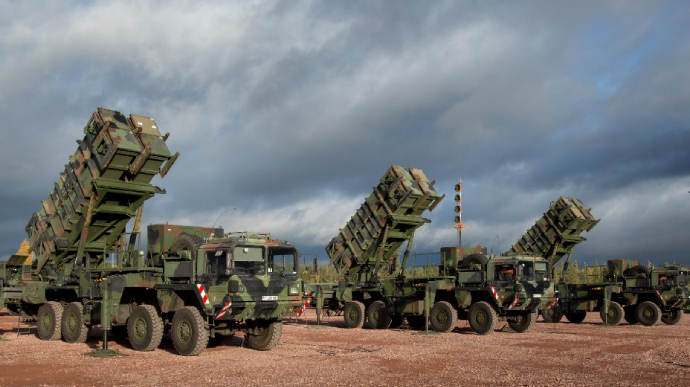 Ukraine's Defence Minister Oleksii Reznikov has confirmed that Patriot anti-aircraft missile systems have arrived in Ukraine.
Source: Reznikov on Twitter, reported by European Pravda
Quote: "Today, our beautiful Ukrainian skies are becoming more secure, as Patriot air defence systems have arrived in Ukraine."
Advertisement:
Details: Reznikov has said that the Ukrainian anti-aircraft gunners "mastered them [Patriot systems – ed.] as quickly as they could."
He has also thanked German Defence Minister Boris Pistorius, Dutch Defence Minister Kajsa Ollongren, as well as the American, German and Dutch people.
Background: The day before, Germany announced that it had delivered a Patriot air defence system to Ukraine. Berlin promised to send one battery of the Patriot air defence system to Ukraine. Each battery has four to eight launchers, each with a capacity of four missiles.
The United States was the first to announce the transfer of the Patriot system to Ukraine in December 2022 as part of another military aid package. In addition, the Netherlands will also supply Ukraine with Patriot systems and a number of missiles.
At the end of March, the Ukrainian soldiers completed training on the Patriot system in the United States, which was earlier than expected.
Journalists fight on their own frontline. Support Ukrainska Pravda or become our patron!