No one will understand if invitation for Ukraine to join NATO is not extended to our country at the Vilnius Summit – Zelenskyy
Thursday, 20 April 2023, 23:19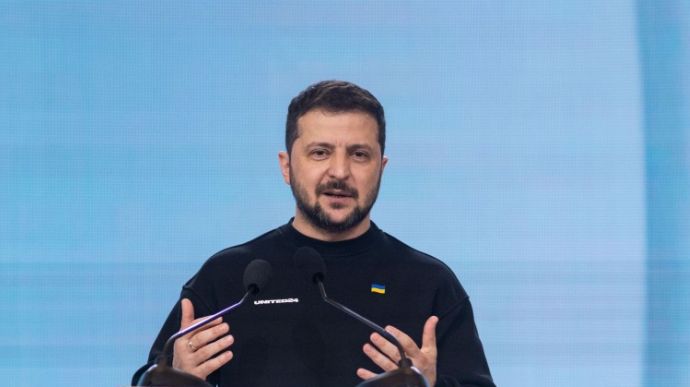 President Volodymyr Zelenskyy expects that Ukraine will be officially invited to become a member of the North Atlantic Alliance at the NATO summit in Vilnius in summer.
Source: President Zelenskyy's evening video address on 20 April
Details: The President noted that he discussed with NATO Secretary General Jens Stoltenberg in Kyiv the protection of Ukraine, "the protection of the entire rules-based international order," and the protection of life.
Advertisement:
They also talked about the upcoming Ramstein-format meetings and the summit of the North Atlantic Alliance.
Quote: "We are preparing for the Ramstein meeting, and Mr. Stoltenberg's position is important.
We are preparing for our active actions at the front – they are inevitable.
We are also preparing for the NATO Summit in Vilnius, which is scheduled for the summer of this year, but its content is already being worked out. Exactly at such meetings, in contacts of various levels that we conduct with partners.
Neither the majority of Ukrainians, nor the majority of Europeans, nor the majority of the inhabitants of the entire NATO space will understand the leaders of the Alliance, if a well-deserved political invitation to the Alliance is not sounded for Ukraine at this Summit in Vilnius. Ukraine did everything to ensure that our application was approved. "
According to Zelenskyy, the contribution of Ukrainian soldiers to European and Euro-Atlantic security is now the greatest, because they "protect freedom with their lives."
The President thanked all partners who support Ukraine.
Background: NATO Secretary General Jens Stoltenberg has stated that the Alliance member states are preparing to discuss the matter of Ukraine's membership and security guarantees for it at the NATO summit which will take place in July.
Journalists fight on their own frontline. Support Ukrainska Pravda or become our patron!