Snipers from Ukrainian Special Operations Forces kill a dozen occupiers near Bakhmut at night
Wednesday, 5 April 2023, 07:31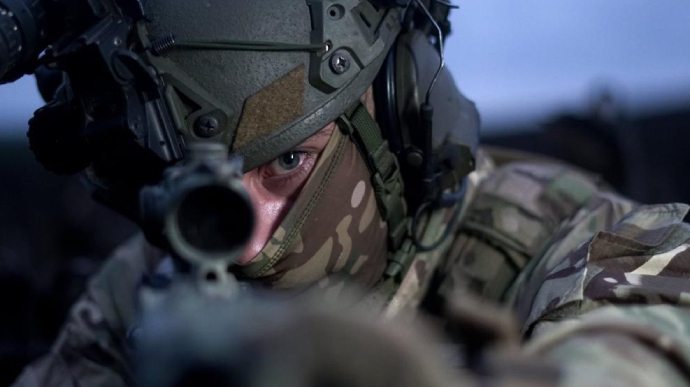 The Special Operations Forces of the Armed Forces of Ukraine have shared some specifics of their hunt for Russian occupiers near the town of Bakhmut in Donetsk Oblast.
Source: Special Operations Forces press service
Quote: "More than 10 occupiers have been killed as a result of work by Ukrainian sniper pairs in the area of Bakhmut over the last few days."
Advertisement:
Details: The Special Forces have noted that the Russian occupiers are trying to advance and assault the positions of the Defence Forces on the Bakhmut front at night.
In their turn, the Ukrainian Special Operations Forces are constantly monitoring, detecting and destroying Russian manpower from different ranges and with different calibres.
Read more: Ammunition shortage of Wagner Group quickly ends, Russians redouble attacks on Bakhmut
Journalists fight on their own frontline. Support Ukrainska Pravda or become our patron!