France to deliver over dozens of armoured vehicles and light tanks to Ukraine in coming weeks
Monday, 15 May 2023, 02:28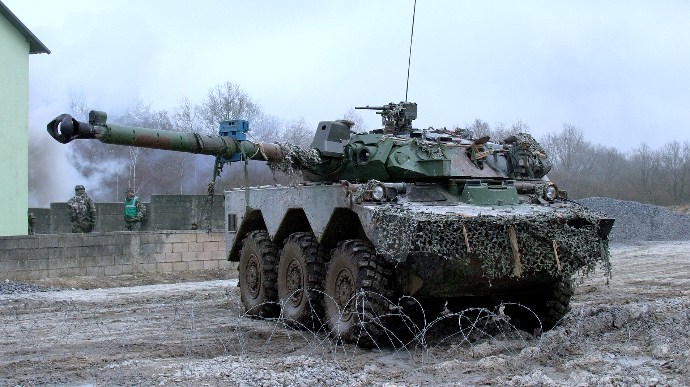 France will deliver dozens of armoured vehicles and light tanks, including the AMX-10RC, to several Ukrainian battalions in the coming weeks.
Source: a joint statement by Ukrainian President Volodymyr Zelenskyy and French President Emmanuel Macron after their meeting in Paris, shared by the press service of the Office of the President of Ukraine
Quote: "The military support provided by France since the beginning of the war in order to allow Ukraine to defend itself continues, as new packages are being prepared, constantly taking into account the most urgent and immediate needs of Ukraine to strengthen its defence capabilities. France is aiming at providing full capacities in all areas.
Advertisement:
In the coming weeks, France will train and equip several battalions with tens of armoured vehicles and light tanks including AMX-10RC".
Details: In addition, the Office of the President of Ukraine reported, "France is focusing its effort in supporting Ukraine's air defence capacities in order to defend its population against Russian strikes".
It is also noted that France actively participates in EU and NATO meetings regarding the training of the Ukrainian military.
Background: Volodymyr Zelenskyy arrived in Paris late on 14 May; he was met by French President Emmanuel Macron at the Élysée Palace.
Journalists fight on their own frontline. Support Ukrainska Pravda or become our patron!