Verkhovna Rada prolongs martial law and mobilisation in Ukraine
Tuesday, 2 May 2023, 15:53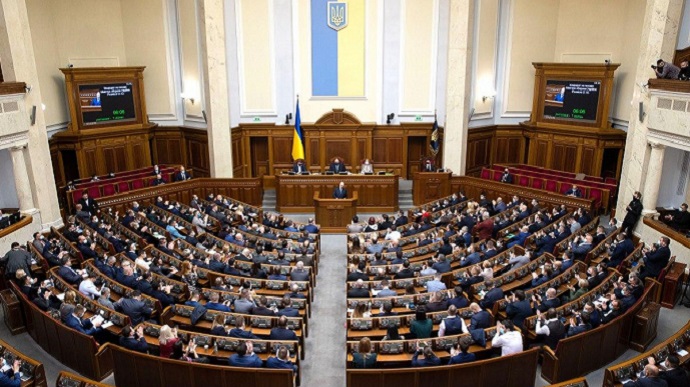 The Verkhovna Rada of Ukraine has prolonged martial law and general mobilisation in Ukraine until 18 August.
Source: Yaroslav Zhelezniak, member of the Ukrainian Parliament, on Telegram; bills 9259 and 9260
Details: Martial law and mobilisation will be prolonged from 05:30 on 20 May for a time period of 90 days. A total of 324 and 333 votes were given correspondingly for the bills 9259 and 9260.
Advertisement:
Zhelezniak reports that it was the seventh voting of the Verkhovna Rada of Ukraine for martial law since the beginning of the full-scale war.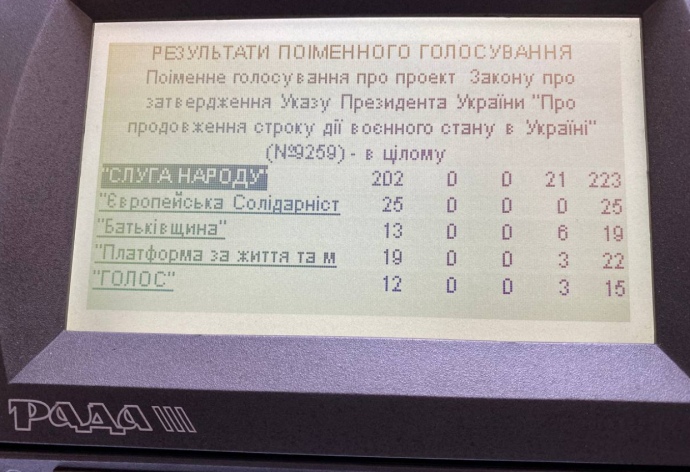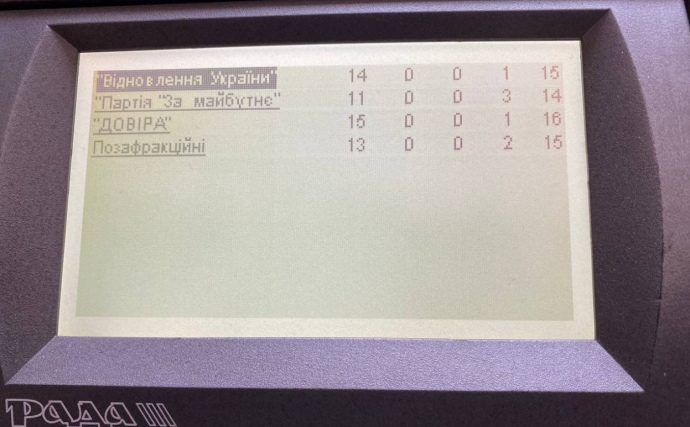 Background:
Journalists fight on their own frontline. Support Ukrainska Pravda or become our patron!