Ukrainian air defence destroys more than 30 Russian aerial targets above and around Kyiv
Friday, 2 June 2023, 04:55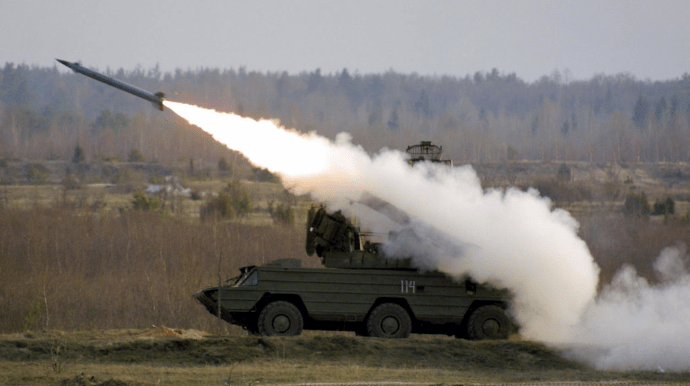 Serhii Popko, Head of Kyiv City Military Administration, reported that on the night of 1-2 June, air defence detected and destroyed more than 30 aerial targets of various types in the airspace over and around the capital.
Source: Popko, citing Kyiv City Military Administration's Telegram channel; Vitali Klitschko, Mayor of Kyiv
Quote: "The terror of Kyiv with air attacks continues. Desperate terrorists attack the capital almost without pause. Over the past six days, the Ruscists have already carried out the sixth airstrike on the city! And each time the enemy changed weapons.
Advertisement:
After ballistic missiles the day before, this time the attack was combined – drones and cruise missiles at the same time. The missiles were launched from Tu-95MS strategic bombers from the Caspian Sea, probably by Kh-101/555 cruise missiles.
Details: Popko noted that Kyiv was attacked simultaneously from different directions by UAVs and, according to preliminary data, Shahed loitering munitions.
Early reports indicate that more than 30 aerial targets of various types were detected and destroyed in the airspace over Kyiv and around the capital by air defence personnel and assets.
The Kyiv City Military Administration head also added that there is currently no information about damage or casualties.
Update as of 05:04: Klitschko reported that smouldering missile debris had been found on the road in the Darnytskyi district of the capital after the air-raid. In addition, in the Podilsky district, a grassy area caught fire as a result of falling debris.
Later, Ukraine's Air Force reported that Ukrainian defenders had destroyed all 15 cruise missiles and 21 attack drones used by the Russians to attack Kyiv Oblast on the night of 2 June.
Journalists fight on their own frontline. Support Ukrainska Pravda or become our patron!