Attack on Dnipro outskirts: child killed, number of casualties increase to 22
Sunday, 4 June 2023, 07:54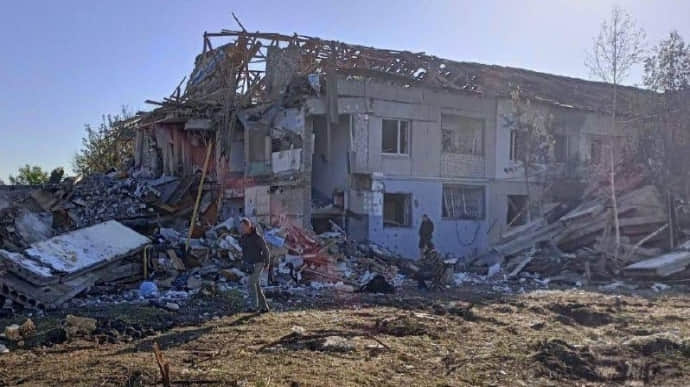 The body of a 2-year-old child was recovered from the rubble of a house in Pidhorodne hromada in Dnipropetrovsk Oblast on the night of 3-4 June, bringing the number of casualties in the Russian missile attack to 22, including 5 children [hromada is an administrative unit designating a town, village or several villages and their adjacent territories – ed.].
Source: Serhii Lysak, Head of Dnipropetrovsk Oblast Military Administration, on Telegram
Quote: "At night, the body of a girl was recovered from the rubble of a house in Pidhorodne hromada. She had just turned 2 years old. Our sincere condolences to the family..."
Advertisement:
Details: Lysak also reported that the number of casualties from the Russian missile attack had increased to 22, including 5 children.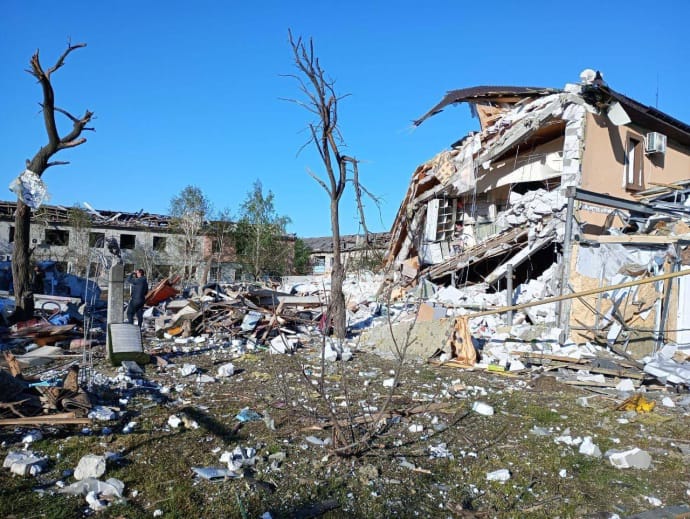 It was reported earlier that 20 people had been reported injured, and 17 of them were taken to hospital.
Lysak has said that the two two-storey residential buildings between which the Russian missile hit were partially destroyed, and 10 private houses, a car, a shop, and gas pipelines were also damaged.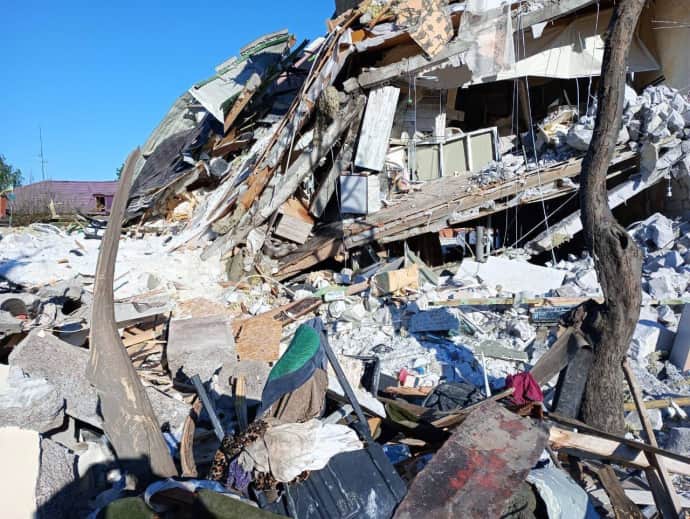 Background:
The Russians struck Pidhorodne hromada near the city of Dnipro on the evening of 3 June.
President Volodymyr Zelenskyy stressed that Russia has once again proved that it was a terrorist country, and Russians would be held accountable for everything they committed against Ukraine and the Ukrainian people.
Journalists fight on their own frontline. Support Ukrainska Pravda or become our patron!