Vilnius should "draw" NATO closer to reality, Bucharest decision is as far removed from it as possible – Ukraine's Foreign Minister
Monday, 5 June 2023, 23:48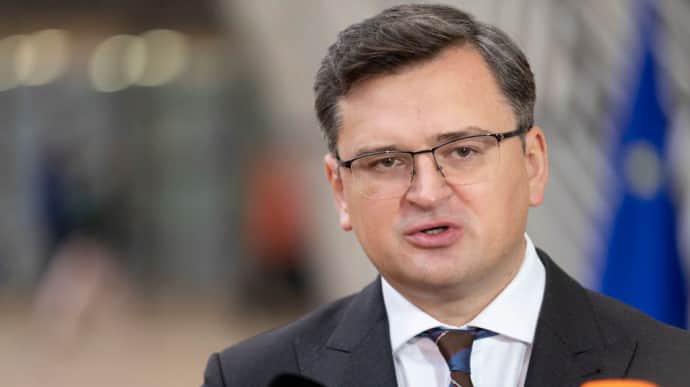 Ukrainian Foreign Minister Dmytro Kuleba has said that his work during June and early July, up to the NATO summit in Vilnius, will be devoted to the preparation of the summit's decision in favour of Ukraine.
Source: Kuleba in Kyiv on Monday, 5 June, at a press conference with James Cleverly, the UK Secretary of State for Foreign Affairs, as reported by European Pravda
Details: The Ukrainian Foreign Minister emphasised that the decisions of the Vilnius NATO Summit "should draw Ukraine closer to membership in the Alliance, strengthen the formats for interaction between Ukraine and NATO, and lead to the provision of certain security guarantees to Ukraine, which will operate between, let's say, today and the moment when Ukraine acquires membership in Alliance".
Advertisement:
Quote:"We clearly understand with whom we need to work in order to make positive decisions in Vilnius. We clearly understand what arguments we need to use. That's why our work will continue to be very active," Kuleba said.
At the same time, he added that the very question of membership in the Alliance is key for Kyiv.
"James [Cleverly – ed.] and I said today that the Bucharest decision of 2008 was adopted in a completely different reality. And this decision today is as far removed from reality as possible," the minister said.
"We need to make a decision in Vilnius that will "draw" NATO to the reality that exists in Euro-Atlantic security and in Ukraine... For NATO not to make such a decision means a serious military and political defeat," he believes.
Background:
Ukraine wants to accede to the North Atlantic Treaty Organisation soon after securing a military victory over Russia, and hopes to receive guarantees that this will happen during the NATO summit in Vilnius this July.
In previous statements, President Volodymyr Zelenskyy acknowledged the challenges of Ukraine's NATO membership aspirations during the ongoing war. He expressed his scepticism about participating in the NATO summit in Vilnius if it does not yield tangible results in terms of Ukraine's prospective accession timeline to the Alliance.
Kyiv has said that it is preparing to discuss two packages of issues for discussion during the NATO summit in Vilnius, including political and practical ones.
Journalists fight on their own frontline. Support Ukrainska Pravda or become our patron!