Zelenskyy comments on Washington Post investigation claiming Ukraine planned to blow up Nord Stream pipelines
Wednesday, 7 June 2023, 22:39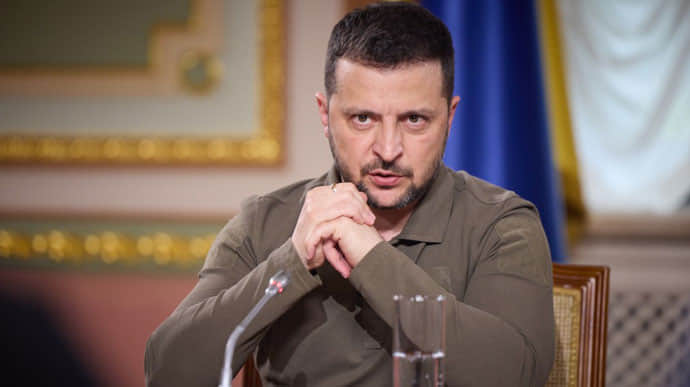 On Wednesday 7 June, President Volodymyr Zelenskyy stressed that Ukraine is not related to the sabotage of the Russian Northern Streams gas pipelines in the Baltic Sea in September last year.
Source: He said this in an interview with Axel Springer media outlet, reports European Pravda
Details: Commenting on recent media reports about the alleged plan of the Ukrainian military to destroy the Nord Stream pipelines, Zelenskyy stressed that "Nothing of the sort has been done by Ukraine".
Advertisement:
Quote: "I am president and I give orders accordingly... I didn't know anything, 100 percent. I said, 'Show us proof. If our military is supposed to have done this, show us proof'," the president emphasised.
Earlier, The Washington Post published an article according to which Western intelligence agencies allegedly knew about the plan to destroy Nord Stream 1 and Nord Stream 2 with the participation of the Ukrainian military. Kyiv's goal was allegedly to prevent Russia from resuming gas exports to the EU.
This plan, WP claims, was discovered by intelligence from one of the European allies of the US and handed over to the Central Intelligence Agency in June 2022. Its participants allegedly had to report to Valerii Zaluzhnyi, Commander-in-Chief of the Armed Forces of Ukraine. But it seems that the existing plan was suspended, and there is no evidence that Ukraine did implement it.
In March, materials appeared in the Western media with the assumption that non-governmental groups could be behind the explosion of gas pipelines, which could include Russians and Ukrainians. Then President of Ukraine Volodymyr Zelenskyy said that Ukraine was not involved in the explosions and proposed to analyse which players could need such a narrative.
At the end of April, Danish media received data from military sources that there was a Russian ship SS-750 near the Northern Streams four days before the explosions.
In May, a joint investigation of journalists from Northern Europe was published, according to which Russian ships visited the areas of explosions on the branches of the Russian Nord Stream gas pipeline at least three times, one of them five days before the incident.
Journalists fight on their own frontline. Support Ukrainska Pravda or become our patron!