Russia and Belarus want talks again – Lukashenko
Thursday, 8 June 2023, 15:15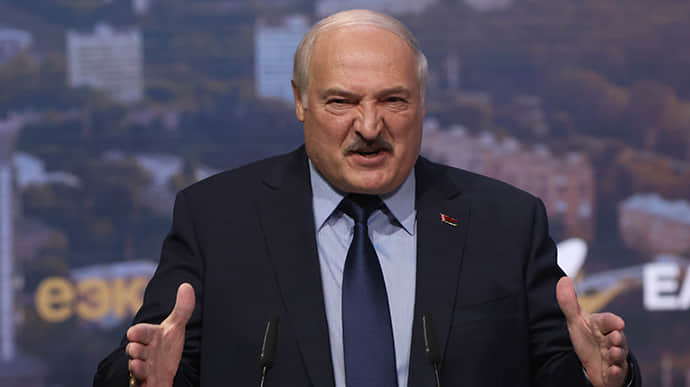 At a meeting with the secretaries of the security councils of the Collective Security Treaty Organisation member states, self-proclaimed Belarusian President Alexander Lukashenko and Russian dictator Vladimir Putin once again called for negotiations to achieve "peace" in the war against Ukraine.
Source: Belarusian President's Telegram channel Pul Pervogo
Quote from Lukashenko: "We need to sit down at the negotiating table. This is the position of the Russian president, and this has been the Belarusian position from the very beginning. I know this one hundred per cent, probably more than anyone else. Because we often communicate with the Russian president. So peace and only peace."
Advertisement:
Details: At the same time, Lukashenko accused the West of not wanting peace as understood by the Russian and Belarusian authorities. "The West has grabbed hold of Ukraine with a firm grip in order to crush Russia under its feet, to wipe its feet on it," the Belarusian dictator said.
However, according to him, the Russian and Belarusian presidents "will not kneel down".
"So we need to negotiate while it is still possible. It will get worse," Lukashenko threatened.
Background: The last time Lukashenko said that Ukraine and Russia should sit down at the negotiating table without any preliminary demands from Kyiv was in May 2023.
Journalists fight on their own frontline. Support Ukrainska Pravda or become our patron!