60,000 tonnes of agricultural products destroyed by Russian missiles were to be sent to China – Zelenskyy
Wednesday, 19 July 2023, 20:05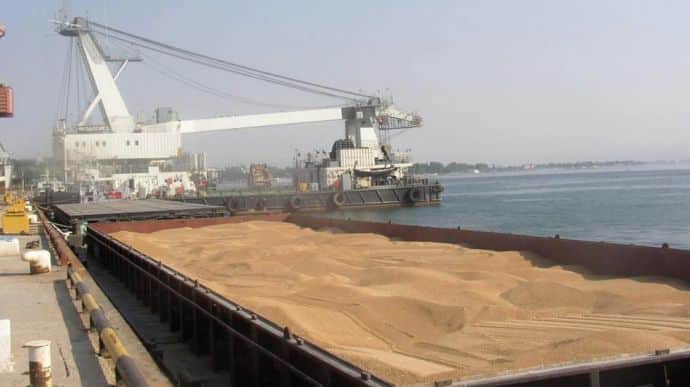 60,000 tonnes of agricultural products destroyed by Russia's missile strikes on Odesa Oblast on the night of 18-19 July were to be delivered to China.
Source: Volodymyr Zelenskyy's nightly speech
Quote: "This attack proves that their target is not only Ukraine, and not only the lives of our people. About a million tons of food is stored in the ports that were attacked today. This is the volume that should have been delivered to consumer countries in Africa and Asia long ago.
Advertisement:
The port terminal that suffered the most from the Russian terror last night had 60,000 tons of agricultural products stored in it, which were intended to be shipped to China. That is, everyone is affected by this Russian terror."
Background:
As a result of Russian attacks on infrastructure facilities in Odesa Oblast, 60,000 tonnes of grain were destroyed in the port of Chornomorsk.
Journalists fight on their own frontline. Support Ukrainska Pravda or become our patron!