F-16s for Ukraine: West tries to agree on details of Ukrainian pilot training
Wednesday, 26 July 2023, 07:48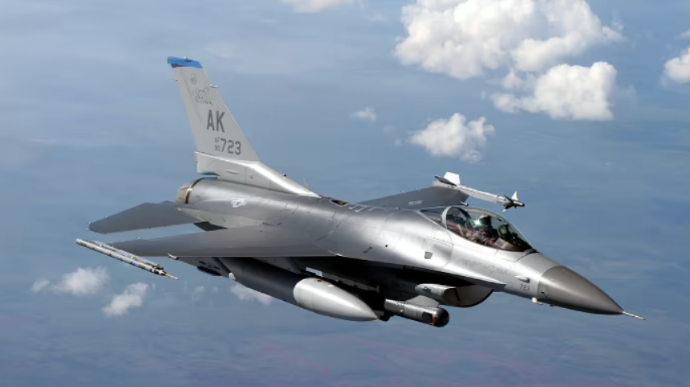 Western partners are discussing, but have not yet agreed on, a plan to provide Ukraine with F-16s and train Ukrainian pilots to fly the fighter jets.
Source: Politico with reference to its sources
Details: Politico noted that Western partners have not even agreed on a plan to train Ukrainian pilots to fly the promised fighter jets, as three US officials familiar with the negotiations told.
Advertisement:
Denmark and the Netherlands are leading an 11-nation coalition in support of the training, but so far no country has publicly committed aircraft to the program.
The Western discussion comes at a time when Ukraine is demanding additional military capabilities to break through Russian defences on the battlefield.
And Ukraine is stepping up pressure on allies to provide the F-16s as Russia pulls out of the Black Sea Grain Initiative.
Ukraine's Foreign Minister Dmytro Kuleba said the jets could help protect a corridor that is vital to global food security.
One training proposal that has been discussed involves sending Ukrainian pilots to the United States to receive instruction from the 162nd Air Wing, a National Guard unit based in Tucson, Arizona, that already trains foreign partners on F-16s.
But the idea has not received enough support, as two US officials and one European official told Politico.
Another plan involves sending US military pilots to Europe to train Ukrainians outside the US.
Two US officials said nothing is off the table and no final decisions have been made.
"There's collaboration ongoing. We are working with our partners and allies to determine the most practical way to implement this plan," one of the officials said.
The coalition has taken some steps to start training. The US official said aerospace contractor Draken International had begun recruiting retired military pilots to train Ukrainians. The training will take place at a facility under construction in Romania, which is to become a regional F-16 training centre.
Another training centre will be set up in Denmark, European officials said.
European partners hope that training can begin as early as this summer, most likely at a European training facility, Pentagon spokeswoman Sabrina Singh said on Tuesday. Meanwhile, the UK plans to start basic flight and language training for Ukrainian pilots within weeks, she said.
"In terms of any aircraft delivery or any additional timelines, I just don't have anything for you today," Singh added.
Despite the announcement, training on the F-16s cannot begin until the US Department of State officially approves the transfer of related training materials, such as manuals and flight simulators. This approval, which is required under export restrictions, has not yet taken place.
Realistically, US officials stated, the aircraft will not arrive until spring.
"We'd probably get some pilots flying, training by the end of the year, but an actual F-16 with Ukrainian colors is not likely before the spring," the fourth US official said.
Background:
Before that, 30 members of the European Parliament joined the call for the delivery of fourth-generation F-16 fighter jets to Ukraine as soon as possible, with training for Ukrainian pilots to begin in August.
At the NATO summit in Lithuania, Ukraine's Defence Minister Oleksii Reznikov signed a memorandum with 11 coalition member states that sets out the conditions for training Ukrainian pilots on F-16s.
The White House believes that Ukraine is likely to receive F-16s by the end of this year.
Journalists fight on their own frontline. Support Ukrainska Pravda or become our patron!