Overnight attack on Crimea: Ukraine's Security Service report dozens of Russian occupiers killed and injured
Saturday, 12 August 2023, 21:25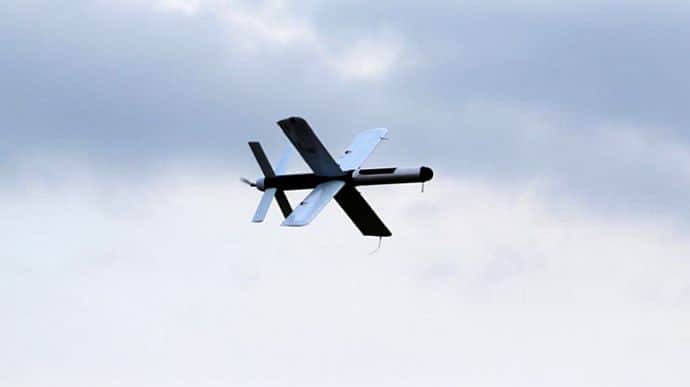 17 Ukrainian drones attacked a logistics base of Russian troops near Yevpatoriia in occupied Crimea on Saturday night. Dozens of Russian occupiers were killed or injured as a result of the attack, early reports say.
Source: a UP source in the Security Service of Ukraine, which is behind the attack
Details: The sources reported the details of the overnight drone attack on occupied Crimea.
Their data says 17 drones were involved in the attack on a logistics base of Russian troops near Yevpatoriia.
The military counterintelligence of the Security Service of Ukraine hit a campus of the occupiers, parking lots and gas stations.
The extent of the damage is being determined. The early reports indicate dozens of killed and injured occupiers and a lot of damaged equipment.
Background: The so-called "authorities" of the occupied Crimea stated that air defence systems were responding "in different districts" on the night of 11-12 August.
The Russian Ministry of Defence later reported an attack by 20 drones. The Russians claimed that no one was injured, and there was no destruction.
Ukrainska Pravda is the place where you will find the most up-to-date information about everything related to the war in Ukraine. Follow us on Twitter, support us, or become our patron!