EU senior official doubts whether Ukraine can liberate its entire territory
Thursday, 24 August 2023, 10:43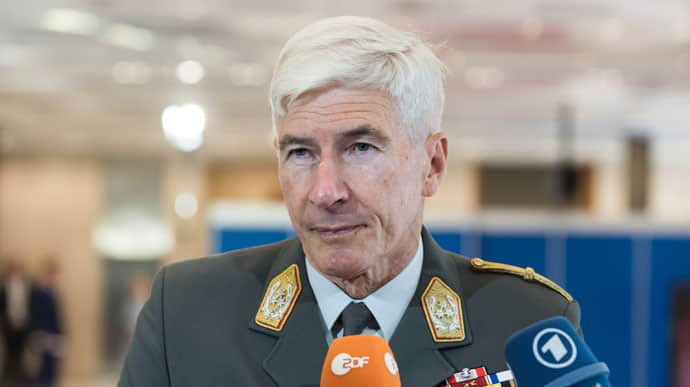 Russia is capable of waging war in Ukraine indefinitely, so it is rather challenging to predict whether it is possible for Ukraine to recover its full sovereignty with the means at its disposal, said General Robert Brieger, Chairman of the EU Military Affairs Committee.
Source: European Pravda, citing DW
Quote from Brieger: "I would be cautious to expect a breakthrough of the Ukrainian forces through the Russian defence lines.
I would like to see this war end in Ukraine's military success, but I cannot make such a prediction."
Details: The general believes the number of brigades available to Kyiv for the offensive is "not large".
On the other hand, he noted that the Russians "had months to create dense and well-fortified defensive lines" so Russia could continue fighting in Ukraine "for a very long time".
"Moreover, Russia possesses a huge mass of weapons and vast potential personnel reserves," Brieger concluded.
Background: Earlier, Jake Sullivan, US National Security Adviser to the President, rejected claims that Russia's full-scale invasion of Ukraine had reached a deadlock.
At the end of last week, The Washington Post reported, citing US intelligence sources, that Ukraine would not be able to reach a key target in its counteroffensive operations, i.e., the city of Melitopol in Zaporizhzhia Oblast.
Biden's national security adviser then replied that the situation on the battlefield in Ukraine was constantly changing, and the US believed in the Ukrainian forces' ability to prevail.
Ukrainska Pravda is the place where you will find the most up-to-date information about everything related to the war in Ukraine. Follow us on Twitter, support us, or become our patron!