Large pyrotechnics warehouse on fire in Russia
Saturday, 26 August 2023, 14:02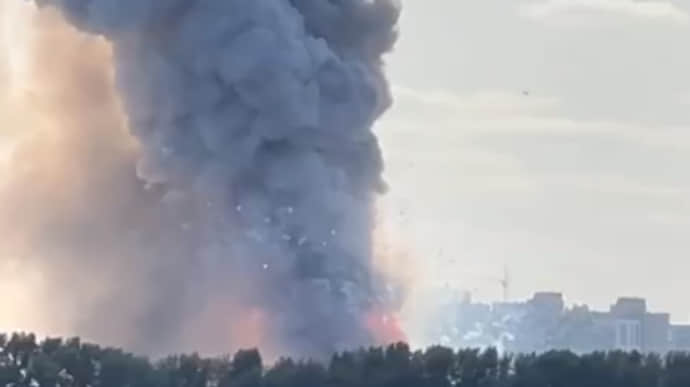 On the afternoon of 26 August, a huge fire was observed in the local fireworks warehouse in Kemerovo, Russia.
Source: Ostorozhno, novosti (Attention, News); Mash
Details: Eyewitnesses said that the fire is accompanied by fireworks explosions that can be heard throughout the city.
At the very beginning of the fire, the area of fire was recorded to be at least 600 metres, but it is unknown how much it is now.
It is reported that the fire caused the structures to collapse, and the building collapsed too.
Information is also being checked that, in addition to pyrotechnics, gas cylinders were stored in the warehouse.
Ukrainska Pravda is the place where you will find the most up-to-date information about everything related to the war in Ukraine. Follow us on Twitter, support us, or become our patron!