Near Bakhmut, fighters destroyed Russian equipment worth over US$5 million using one drone
Thursday, 31 August 2023, 20:22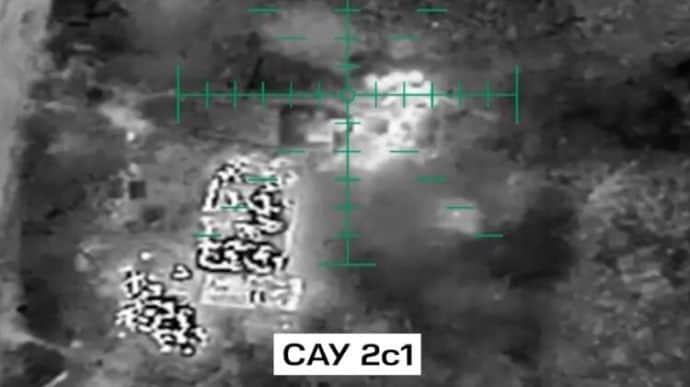 Soldiers from the CODE 9.2. unit of the 92nd Separate Mechanised Brigade named after Ivan Sirko destroyed three pieces of Russian equipment with one drone.
Source: Mykhailo Fedorov, Minister of Digital Transformation, on Telegram
Details: The soldiers from the CODE 9.2. unit destroyed a T-80 tank, a 2S1 self-propelled howitzer and an MTU-90 tank bridge layer with one strike drone.
Advertisement:
Quote: "Thanks to the skill of the soldiers and the copter, the Russians will no longer be able to shell the positions of the Defence Forces with howitzers and tanks. They will also not be able to transport equipment across water bodies using the bridge paver."
Background:
On 31 August, soldiers from the Special Operations Forces destroyed a Russian command and observation post on the Bakhmut front.
On 30 August, the Ukrainian Defence Forces killed 58 Russian occupiers and destroyed 23 pieces of military equipment and two ammunition storage points belonging to the Russians on the Tavriia front.
In August, the Defence Forces of Ukraine's south destroyed a Russian mobile coastal radar station for over-the-horizon detection, Predel-E, worth US$200 million.
Ukrainska Pravda is the place where you will find the most up-to-date information about everything related to the war in Ukraine. Follow us on Twitter, support us, or become our patron!