Defence Ministry on raid across Dnipro River: We aren't confirming it as of now
Wednesday, 9 August 2023, 11:57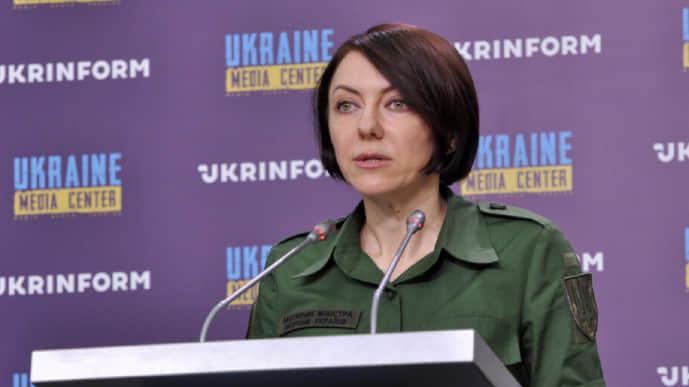 The Ukrainian Armed Forces have not yet confirmed the information provided by the Institute for the Study of War about the raid across the Dnipro River and the landing of the Defence Forces on the left bank of Kherson Oblast.
Source: Hanna Maliar, Deputy Minister of Defence of Ukraine, on air during the 24/7 national joint newscast
Quote: "The Armed Forces of Ukraine and the General Staff are not confirming this information as of now.
Once again, we are asking everyone to trust only official sources."
Ukrainska Pravda is the place where you will find the most up-to-date information about everything related to the war in Ukraine. Follow us on Twitter, support us, or become our patron!