Ukraine regains control of Boyko Towers in Black Sea
Monday, 11 September 2023, 12:08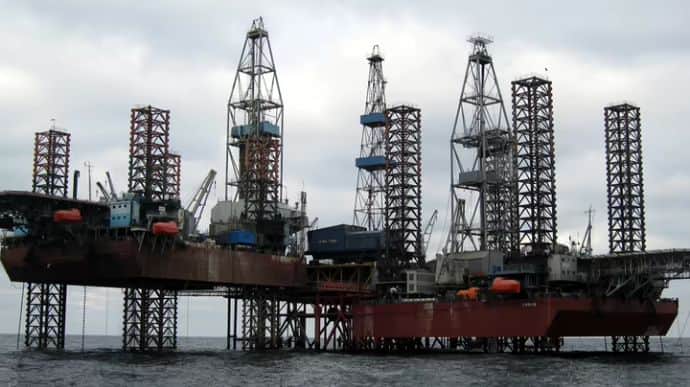 Defence Intelligence of Ukraine has said that Ukraine has regained control of gas and oil drilling platforms near occupied Crimea, known as the Boyko Towers.
Source: Defence Intelligence of Ukraine (DIU)
Details: The Boyko Towers are gas and oil drilling platforms off the coast of Crimea in the Black Sea.
Advertisement:
Russia occupied the Boyko Towers in 2015, and it has been using them for military purposes since the beginning of the full-scale invasion, specifically as helicopter landing sites and for the deployment of radar equipment.
Quote from the Defence Intelligence: "A unique operation to establish control over the Boyko Towers has been carried out by Defence Intelligence of Ukraine. In particular, the Petro Hodovalets and the Ukraine drilling platforms, as well as the Tavryda and the Syvash jack-up drilling rigs [self-elevating drilling units - ed.] were returned to Ukrainian control.
During the operation, special forces personnel managed to capture valuable trophies: a stockpile of helicopter munitions such as unguided aerial missiles, as well as the Neva radar system, which can track the movement of ships in the Black Sea.
During one phase of the operation, a battle took place between Ukrainian special forces on boats and a Russian Su-30 fighter jet. As a result of the battle, the Russian aircraft was hit and forced to retreat."
Background:
On 22 August, the Russian Ministry of Defence claimed that a Russian Aerospace Forces aircraft had "destroyed a US-made Willard Sea Force fast military boat with Ukrainian landing forces on board in the Black Sea, east of Zmiinyi (Snake) Island", but Defence Intelligence of Ukraine (DIU) called it a fake.
The DIU reported that a Russian military aircraft and Ukrainian combat boats collided in the area of the Boyko Towers: a Russian missile fell into the water, while Ukrainian troops damaged the Russian warplane, forcing it to fly "towards the nearest airfield".
UK Defence Intelligence later reported that Ukrainian and Russian forces were fighting for the Boyko Towers, strategically important oil and gas platforms in the Black Sea between Crimea and Odesa.
Ukrainska Pravda is the place where you will find the most up-to-date information about everything related to the war in Ukraine. Follow us on Twitter, support us, or become our patron!