Explosions in Sevastopol: Commander of Ukraine's Air Force thanks pilots
Wednesday, 13 September 2023, 10:31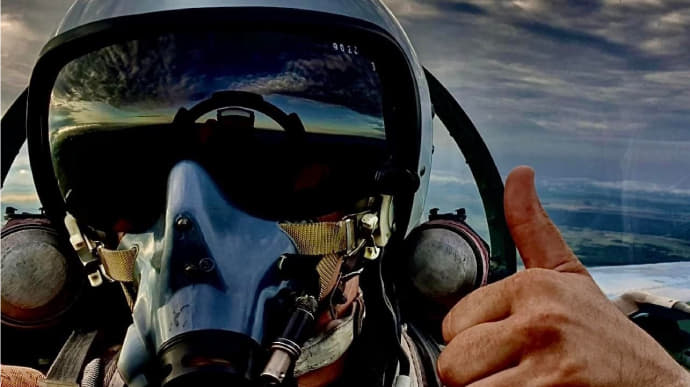 Lieutenant General Mykola Oleshchuk, Commander of the Ukrainian Air Force, has thanked Ukrainian pilots for explosions in temporarily occupied Sevastopol.
Source: Oleshchuk on Telegram
Quote: "While the occupiers are still recovering from the night cotton [explosions – ed.] in Sevastopol, I would like to thank the pilots of the Air Force of the Armed Forces of Ukraine for their excellent combat work!
Advertisement:
To be continued..."
[Russian propaganda, initially refusing to use the word 'vzryv' (explosion), used 'khlopok' (a bang) instead. However, 'khlopok' also means 'cotton', and this has since become a meme – ed.]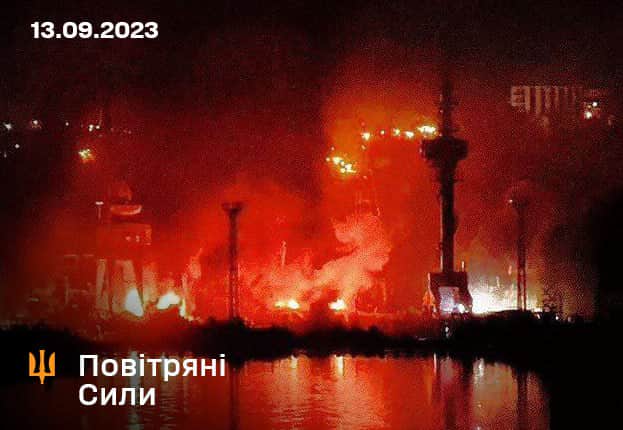 Details: The Air Force has not officially commented on the above events.
Previously:
On the night of 12-13 September, the occupation authorities of Sevastopol claimed that a missile attack caused a fire to break out at a shipyard near Kilen-balka, and the Russian Ministry of Defence reported an attack by missiles and uncrewed surface vessels (USVs) which damaged two ships.
OSINT researchers reported that a Ropucha-class large landing ship and a Kilo-class submarine were damaged at a shipyard in occupied Sevastopol.
Ukrainska Pravda is the place where you will find the most up-to-date information about everything related to the war in Ukraine. Follow us on Twitter, support us, or become our patron!