Shahed drones falling: More of supposed drone wreckage found in Romania
Wednesday, 13 September 2023, 14:12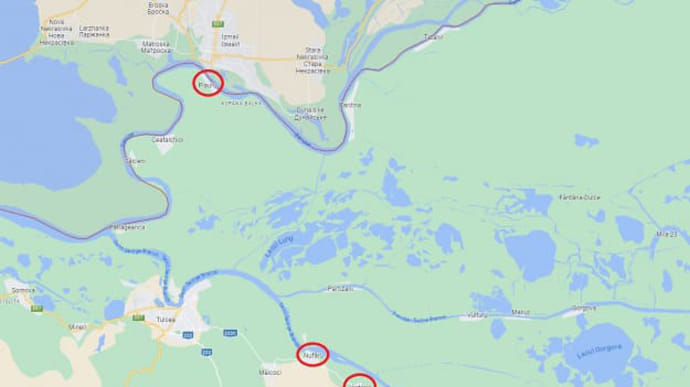 Parts of the wreckage, possibly from a drone, have been found in the area of Nufărul and Victoria settlements in Romania near the border with Ukraine. The area where the wreckage was observed is located 14 kilometres from the border, more than 20 kilometres from the Ukrainian port of Izmail.
Source: Digi 24 citing Romania's Defence Ministry
Quote: "The crew of the IAR 330 Puma helicopter of the Romanian Air Force... observed several parts of the wreckage, possibly from a drone, scattered in the square in tens of metres on Wednesday, 13 September, ar around 11:30 in the area of Nufărul and Victoria settlements, Tulcea county".
Advertisement:
Details: Another Romanian Air Force helicopter was dispatched to the area with a specialised team to conduct preliminary field surveys and collect samples for expert evaluations.
On Wednesday, the Emergency Situations Inspectorate operating in Tulcea reported receiving two calls regarding the falling objects in the Nufărul area. There were no reports of damage or fires in the specified area.
The Ministry of National Defence reported in a press release that it monitored the airspace in the areas of responsibility in real-time.
Quote: "After detecting groups of drones heading to Ukrainian ports, the Ministry of Defence notified the General Inspectorate for Emergency Situations, starting at 00:45, about specific areas in Tulcea and Galaţi counties in the immediate vicinity, which could potentially be affected by risks related to this situation. The air early warning status in these areas ended at 5:00," the Romanian Ministry of Defence said in a statement.
"The Ministry of National Defence strongly condemns the attacks carried out by the Russian Federation against objects and elements of civil infrastructure in Ukrainian ports on the Danube. These attacks are unjustified and seriously contradict the norms of international humanitarian law," the Romanian ministry added.
Background:
Before that, residents of settlements in Romania's Tulcea district received RO-Alert messages during a Russian drone attack in Ukraine's south on 12-13 September.
The message warned the residents about the possibility of falling drone wreckage and urged them to remain calm and take cover in shelters.
Earlier, Romania confirmed several cases of drone wreckage, similar to those used by the Russian Federation to attack Ukraine, falling on the country's territory.
Ukrainska Pravda is the place where you will find the most up-to-date information about everything related to the war in Ukraine. Follow us on Twitter, support us, or become our patron!