Erdoğan fails to convince Putin to resume grain deal
Monday, 4 September 2023, 17:16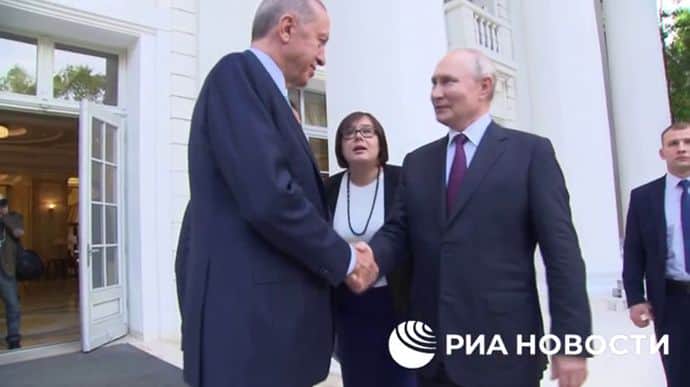 Russian President Vladimir Putin, following talks with Turkish President Recep Tayyip Erdoğan, stated that Moscow was not ready to immediately return to the Black Sea Grain Initiative, which it quit in July.
To have Russia return to the grain deal, Putin demands the prior requirements to be met.
"Russia will be ready to resume the grain deal and will do it as soon as all the agreed commitments are fulfilled," said the Russian president during a joint press conference with Erdoğan in Sochi.
Advertisement:
Putin noted that he was expecting to lift some sanctions related to Russian grain and fertilisers for European markets.
Before the meeting with Erdoğan in Sochi on September 4, Putin said he was open to discussions about Russia's participation in the grain deal.
Background:
Ukrainska Pravda is the place where you will find the most up-to-date information about everything related to the war in Ukraine. Follow us on Twitter, support us, or become our patron!