"Western handlers" deliberately put a Jew in charge of Ukraine – Putin
Tuesday, 5 September 2023, 17:53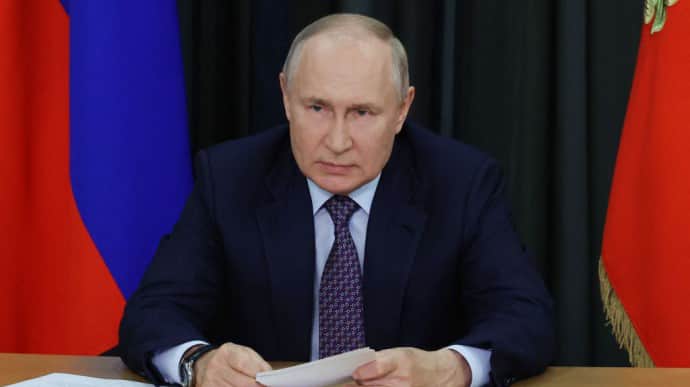 Russian President Vladimir Putin has said that "Western handlers put an ethnic Jew in charge of modern Ukraine" to "cover up the anti-human nature" of Ukraine.
Source: Putin in a comment to a journalist from the Kremlin-aligned TV channel VGTRK, as cited by Meduza
Quote: "This makes the situation utterly repugnant: that an ethnic Jew is covering up the glorification of Nazism and of those who once presided over the Holocaust in Ukraine."
Advertisement:
Background:
Putin said in June, supposedly quoting "Jewish friends" of his, that Zelenskyy "is not a Jew, but a disgrace to the Jewish people".
Ukraine's Chief Rabbi, Moshe Reuven Azman, responded to the Kremlin dictator, saying that he was proud of President Zelenskyy.
Ukrainska Pravda is the place where you will find the most up-to-date information about everything related to the war in Ukraine. Follow us on Twitter, support us, or become our patron!