Romania admits finding wreckage of alleged drone after Russian Shahed UAVs attack
Wednesday, 6 September 2023, 15:15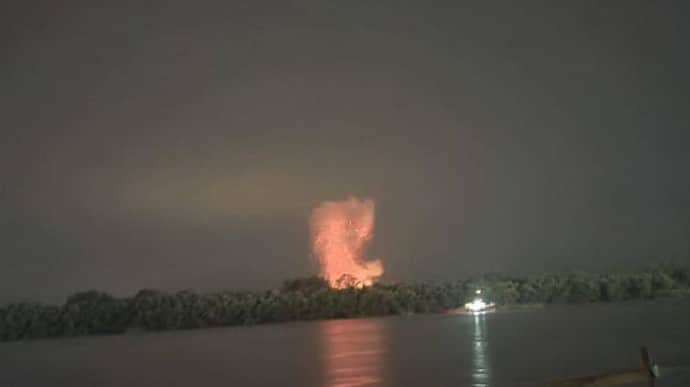 Debris that appeared to be parts of the drone was found near the Danube River on the territory of Romania.
Source: Antena 3 CNN, citing Romanian defence minister Angel Tilvar
Details: Tilvar has confirmed in an exclusive comment to journalists that specialists found wreckage similar to the remains of a drone near the village of Plauru in the territory of Tulcea county, opposite Ukraine's Izmail. The settlements are separated only by the channel of the Danube.
Advertisement:

At first, Bucharest categorically denied the fall of the Russian Shahed drones, which attacked Ukrainian ports on the Danube, on the territory of Romania.
"We surveyed a very large area, including the one that was talked about publicly, and I can confirm that we found fragments in that area that could be the drone's wreckage," Angel Tilvar said. According to him, the parts found do not pose any threat.
"We see that in a fairly short time, there has been a series of Russian attacks against Ukrainian port infrastructure and warehouses, and I think it is important for us to strengthen vigilance measures. We will have more observation points, more patrols," the minister added, noting that he was going to communicate with the authorities of the towns closest to the border with Ukraine.
Background:
Ukrainska Pravda is the place where you will find the most up-to-date information about everything related to the war in Ukraine. Follow us on Twitter, support us, or become our patron!