Zelenskyy at Crimea Platform: Full fire control over Crimea is a matter of time
Tuesday, 24 October 2023, 11:42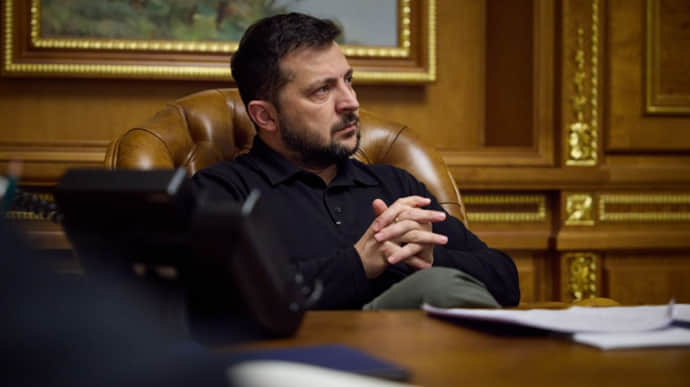 Ukrainian forces achieving full fire control over Crimea and adjacent waters is a matter of time.
Source: online address of Zelenskyy at the Crimea Platform in Prague, as reported by European Pravda
Quote: "Crimea was an argument for many people worldwide that the complete liberation of our territory is supposedly unattainable. Russian control over the Black Sea and the presence of the occupier's fleet created the illusion that Russia's dominance in the Black Sea is supposedly insurmountable," Zelenskyy said.
Advertisement:
Details: However, Zelenskyy noted, "illusions are melting" now.
"The Russian military fleet can no longer operate in the western part of the Black Sea and is gradually fleeing from Crimea. This is a historic achievement. The Russian leader was recently forced to announce the creation of a new Black Sea Fleet base or, rather, its remnants on the occupied territory of Georgia... as far as possible from Ukrainian missiles and uncrewed surface vessels. But we will get them everywhere," Zelenskyy said.
Zelenskyy added that there is no longer any safe base or reliable logistical route for the Russians in Crimea and the occupied parts of the Black Sea and Azov coasts.
"We have not yet achieved full fire control over Crimea and the adjacent waters as of now, but it will happen. It's just a matter of time," Zelenskyy said.
Background: The Crimea Platform Parliamentary Summit is set to take place on 24-25 October in Prague. Earlier, Markéta Pekarová Adamová, Speaker of the Lower Chamber of the Czech Parliament, named the meeting's primary goals.
Support UP or become our patron!