Russian forces use new drone that autonomously identifies targets – ISW
Sunday, 29 October 2023, 04:18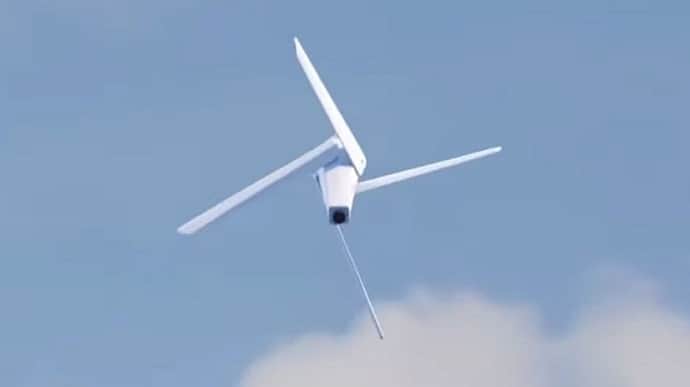 Russian troops have been using a new version of the Lancet kamikaze drone (Izdeliye-53), capable of autonomously identifying targets.
Source: the Institute for the Study of War (ISW)
Details: The Russians started employing a new kamikaze drone, Izdeliye-53, on 21 October. This UAV reportedly has an automatic targeting system that can identify different types of targets and increase the chances of a successful strike. The Izdeliye-53 is not yet in widespread use, but the Russians are testing the drones for mass synchronised swarm attacks.
Advertisement:
The payload of Izdeliye-53 drones is between three and five kilograms. This is not enough to significantly damage major military targets.
Previously: On 24 October, ISW reported that Russian forces recently used new Italmash UAVs (also known as Izdeliye-54) in a drone strike in Kyiv Oblast. They make a noise like a lawnmower.
To quote the ISW's Key Takeaways on 28 October:
Remnants of the Wagner Group appear to be fighting in the Avdiivka direction subordinate to Russian Ministry of Defence (MoD) controlled formations.
Commander of the "Akhmat" Spetsnaz forces Apty Alaudinov confirmed that Rosgvardia is recruiting former Wagner fighters into Chechen "Akhmat" Spetsnaz units.
Ukrainian forces continued offensive operations near Bakhmut and in western Zaporizhia Oblast on 28 October.
Russian forces conducted a series of missile strikes against Dnipropetrovsk Oblast on the night of 27 to 28 October.
Russian authorities are capitalising on domestic ethnic tensions by increasing public coercion of Central Asian migrants into Russian military service, likely to appeal to Russian ultranationalists ahead of Russian President Vladimir Putin's expected presidential campaign announcement.
Russian forces conducted offensive operations along the Kupyansk-Svatove-Kreminna line, near Bakhmut, near Avdiivka, west and southwest of Donetsk City, in western Donetsk Oblast, in the Donetsk-Zaporizhia Oblast border area, and in western Zaporizhia Oblast and advanced in some areas.
A prominent Russian milblogger claimed that he personally heard Russian President Vladimir Putin express his decision to send Russian conscripts to serve in the Russian Border Service.
Pro-Ukrainian actors reportedly conducted a cyber attack against Russian telecom operators in occupied Ukraine.
Support UP or become our patron!