Russians drop 32 guided aerial bombs on Kherson Oblast overnight
Sunday, 29 October 2023, 07:18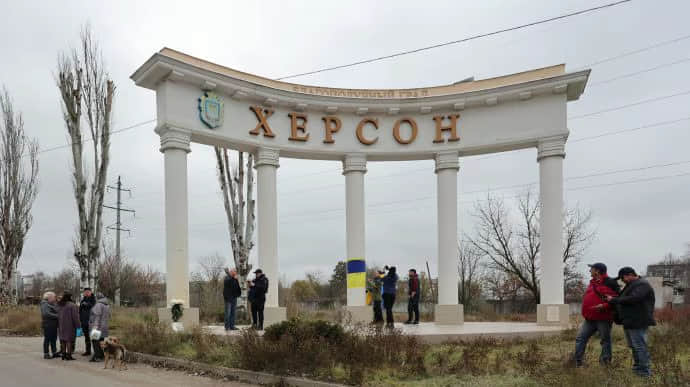 The Russian forces have dropped 32 guided bomb units (GBUs) on Kherson Oblast on the night of 28-29 October.
Source: Natalia Humeniuk, spokeswoman for Operational Command Pivden (South), during the national joint 24/7 newscast
Details: Humeniuk said the Russians had actively been using tactical aircraft to drop the GBUs: "We recorded 32 of them overnight."
Advertisement:
The spokeswoman said the right bank part of Kherson Oblast along the water had been affected, and people were injured.
Furthermore, Humeniuk reported that the Russians sent UAVs attempting to bypass air defence systems as much as possible: "As a rule, such small groups of drones are launched to learn the locations of those [air defence systems] which will engage them."
Two UAVs were destroyed over Mykolaiv Oblast.
Support UP or become our patron!