European politicians plan to visit USA to strengthen support for Ukraine
Tuesday, 31 October 2023, 11:51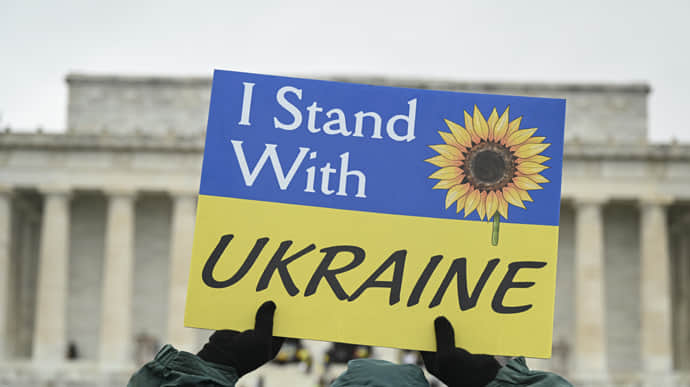 European politicians have intended to visit the United States in order to strengthen support for Ukraine, responding to the calls of some lawmakers from the Republican Party to reduce the flow of aid, military equipment and finances to Kyiv.
Source: European Pravda with reference to Politico
Quote: "We need to find ways to reach out to [the public] on both sides of the Atlantic — not to forget that there are actual electorates that see their problems in a certain way," said Lithuanian Foreign Minister Gabrielius Landsbergis.
Advertisement:
"We have a plan to travel … to separate states, meeting — for example — the companies that sell equipment that actually create jobs in the U.S. Most of the money that has been spent on Ukraine was actually spent in the U.S.," he noted.
The tour, where the Baltic states and other countries that are closely connected to Ukraine will speak out in favour of continued support, "might work quite well if they are laid out not just by American politicians, but those who depend on that assistance and on that foreign policy track," Landsbergis explained.
Although Landsbergis did not say which other countries might join such a trip, Estonian Prime Minister Kaja Kallas said her country is already addressing average Americans.
"My foreign minister was in Arkansas, talking to people and giving his views, so this is something that we are doing all the time," she said.
Concerns are growing in Washington that aid to Ukraine could fall victim to deep political divisions in the United States.
In response, US President Joe Biden changed his stance on the war, arguing that a significant portion of the money allocated to Ukraine actually stays at home, creating jobs and supporting businesses.
"You know, just as in World War II, today patriotic American workers are building the arsenal of democracy and serving the cause of freedom," he said.
Washington's senators said European leaders' outreach could help strengthen support for Kyiv among war-weary voters.
"I think showing that this is beyond just Ukraine and Russia, that this affects other countries in Europe, that this affects all of us, it's helpful for that to be reinforced by leaders from other countries," said Senator Ben Cardin, a Democrat who heads the Senate Foreign Relations Committee.
Senator Lindsey Graham, a prominent supporter of aid to Ukraine among Republicans, also told Politico that the tour could be "helpful to others".
Despite the internal disagreements within his political party concerning assistance to Ukraine, Graham said he is confident that the commitment to supporting Kyiv remains steadfast, "Public opinion's important, but there's no way pulling the plug on Ukraine helps us long term".
Previously: Republican Senate Minority Leader Mitch McConnell continued to push for quick approval of aid to Ukraine, despite calls from his own party to consider separate support for Israel first in Congress.
Background:
Republicans in the US House of Representatives presented a separate bill on support for Israel, despite President Joe Biden's request for US$106 billion, combining aid to Israel and Ukraine.
Mike Johnson, the speaker of the US House of Representatives, said bills on aid to Israel and Ukraine will be submitted separately for consideration, noting that the aid provided to Kyiv should be approved more meticulously.
Support UP or become our patron!