Russians seize initiative on two contact line areas – Estonian intelligence
Friday, 10 November 2023, 15:12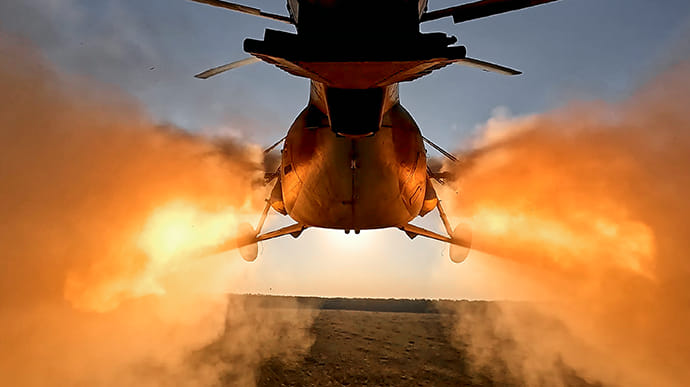 The Estonian Defence Forces Intelligence Centre has reported that Russian occupying forces have persisted in their attacks with increased intensity this week and seized the initiative in Luhansk and Donetsk oblasts.
Source: ERR, Estonian Public Broadcasting Company, citing Estonian intelligence data, as reported by European Pravda
Details: The most intense fighting reportedly raged on the Avdiivka-Marinka line in Donetsk Oblast and the Kupiansk-Svatove line in Luhansk Oblast.
Advertisement:
The Russian army launched an average of 64 attacks daily, having enough troops and equipment to keep Ukrainian forces under constant pressure.
Estonian intelligence says the Russian occupying forces have seized the initiative in Luhansk and Donetsk oblasts.
The area of the contact line near the town of Avdiivka is likely to remain the point where the Russians will concentrate their primary efforts, the intelligence centre believes.
Although both sides are suffering heavy losses, the latest information indicates that the Ukrainian defence is holding the line. However, Estonian intelligence does not rule out that Avdiivka might be captured. This may happen if the Russian Armed Forces continue to deploy significant forces to this contact line area.
Humid weather conditions, which make roads impassable, also affect the course of the fighting. Estonian intelligence forecasts that the movement of heavy equipment and armoured vehicles will be hampered for a month or two until the ground hardens after the frost.
Estonian intelligence added that Ukrainian troops and Russian forces will likely seek to strengthen their positions before winter onset.
Background: Earlier, NATO Secretary General Jens Stoltenberg, speaking about Russia's war against Ukraine, said it was necessary to be prepared for a long struggle.
Czech President Petr Pavel said the current situation on the battlefield does not indicate that Ukraine can gain a military advantage. The official believes time is in Russia's favour, and negotiations might start next year.
Support UP or become our patron!