Now Slovakia threatens to block Ukrainian border
Wednesday, 15 November 2023, 20:55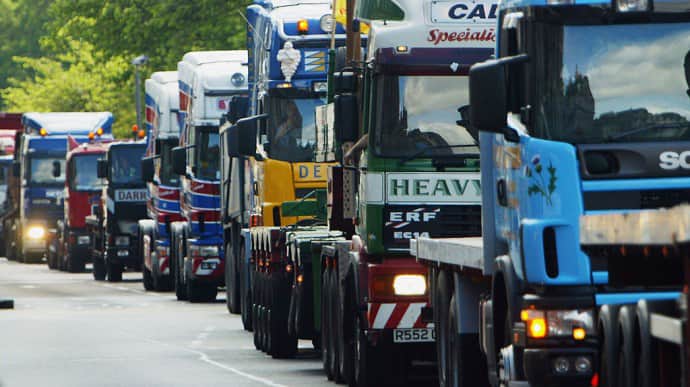 The Union of Road Hauliers of Slovakia (UNAS) has threatened to block the border for its Ukrainian counterparts and is demanding that the European Commission reinstate the commercial permits system for transportation within the EU.
Source: Stanislav Skala, the chairman of UNAS, reports European Pravda and the Slovak media outlet Pravda
Details: Skala said hauliers are asking the Ministry of Transport to start cooperating with the European Commission and demanding a return to permits for Ukrainian hauliers. He said that unless the EC does so, "UNAS is ready to support the Polish hauliers immediately and will block the border crossing for Ukrainian hauliers from the Slovak side".
Advertisement:
UNAS stated that it does not agree with the EU's decision to scrap permits for Ukrainian hauliers after Russia's invasion of Ukraine.
UNAS had previously sent the Ministry of Transport a letter in which they claimed that Ukrainians were "taking away work from our hauliers".
"We would like to point out that Slovak freight transport is on its knees. As you will have noticed, Polish hauliers are blocking their borders because they have the same problem as our hauliers. The Slovak Ministry of Transport has long neglected freight transportation and completely ignores it," the letter says.
Dozens of Polish truck drivers began blocking three border crossings with Ukraine on 6 November.
They are demanding, among other things, that commercial permits be introduced for Ukrainian companies to transport goods, with the exception of humanitarian aid and supplies for the Ukrainian military, that licences for companies founded after the start of the war in Ukraine be suspended, and that inspections be conducted.
Read also: Price of Blockade: Consequences of Protest on Ukrainian-Polish Border
Support UP or become our patron!