3 NATO countries get close to signing agreement on Black Sea mine clearance
Monday, 20 November 2023, 18:10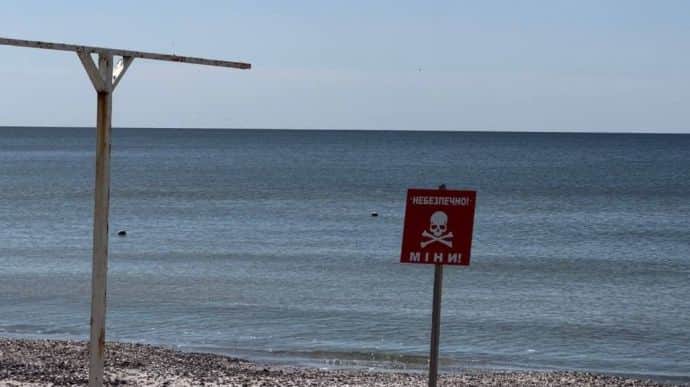 NATO members Türkiye, Romania and Bulgaria are moving closer to an agreement to create a joint force to clear their parts of the Black Sea of mines drifting in the wake of Russia's full-scale invasion of Ukraine.
Source: Bloomberg, reported by European Pravda
Details: Three people familiar with the matter said that the deputy defence ministers of the three countries will meet in Ankara on Wednesday to finalise details of the creation of a sea mine clearance unit.
Advertisement:
It is unclear whether a final agreement will be signed after the two-day meeting, one of the sources said.
The defence ministries of Türkiye, Romania and Bulgaria have not yet commented on this information.
The meeting comes just days after Türkiye's Navy Chief Admiral Ercüment Tatlıoğlu spoke out against the presence of naval forces from other NATO allies, including the United States, in the Black Sea, saying they could further increase tensions in the region.
If approved, the minesweeping force would not be considered a NATO operation, but would be the first major joint action by the Black Sea allies since President Vladimir Putin ordered the full-scale invasion of Ukraine in February 2022.
The coalition is intended to be entirely peaceful and aims to address the threat to a major trade route, especially for grain carriers and energy exploration vessels in the region. While Tatlıoğlu said that Türkiye is capable of ensuring security in the Black Sea, a senior US State Department official stressed the need for a secure and interconnected Black Sea region.
Background:
In October, a tanker carrying oil products under the flag of Liberia hit a mine in the Black Sea off the coast of Romania.
Prior to that, a Turkish merchant ship triggered a naval mine in the Black Sea off the coast of Romania, but remained mostly unscathed.
Since Russia's full-scale invasion of Ukraine, Romanian, Bulgarian and Turkish military diving teams have been clearing mines drifting in their waters.
Support UP or become our patron!