329 Ukrainians allowed to leave Gaza Strip – Ukrainian ambassador to Israel
Thursday, 9 November 2023, 12:55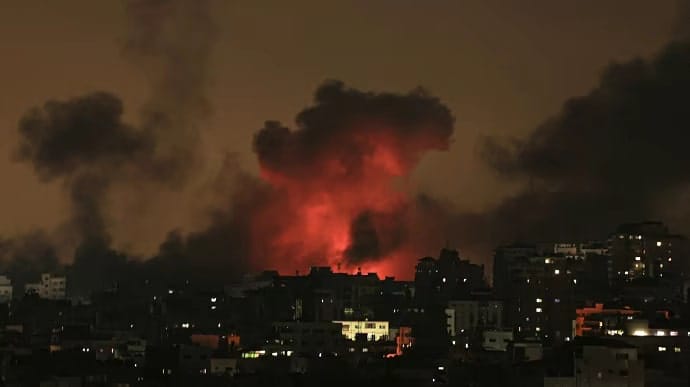 Ukraine has received permits for 329 Ukrainians to leave the Gaza Strip.
Source: Suspilne with reference to a statement by the ambassador of Ukraine to Israel, Yevhen Korniichuk, on air of Suspilne.Sprotyv
Quote: "We received a permit for 101 people three days ago, and the evening before yesterday, we received an additional permit for another 228 people. In other words, we have valid permits for 329 people.
Advertisement:
I think we will be able to get a few more permits, but a small number, since the vast majority of our applications were considered and agreed by Israel."
Details: According to Korniichuk, diplomats estimate that about 500 Ukrainian citizens may remain in the Gaza Strip, possibly more. Since they are not registered, there is no connection with them.
Quote: "A total of about 370 people contacted us. Unfortunately, contact with some of these individuals was lost, as they were not evacuated from the north, where heavy fighting continues. We strongly advised them to do so."
More details: According to Korniichuk, most of the citizens mentioned by diplomats have moved from northern to southern Gaza and are waiting for evacuation.
There is an advance group at the Rafah Border Crossing. Ukrainian diplomats and military personnel are on duty around the clock in shifts, ensuring the passage of citizens and transporting them to a safe place.
According to Korniichuk, the first evacuated citizens are staying in a hotel in Sinai between Rafah and Cairo. They are waiting to be sent to a neighbouring state with Ukraine. An evacuation plane will arrive to pick them up for free.
Korniichuk also explained that Israel and Egypt must approve the evacuation. People who are involved in Hamas are removed from the lists. He added that the Ukrainian lists are "hardly cut at all". They mainly include women and children.
Background:
Support UP or become our patron!