Ukraine negotiating to evacuate 60 people from Azovstal works
Saturday, 14 May 2022, 10:41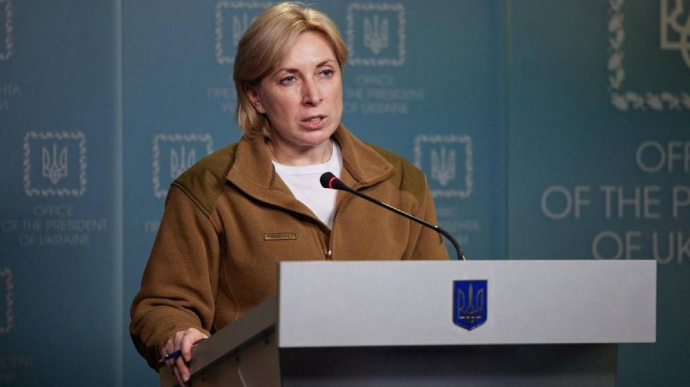 ROMAN PETRENKO — SATURDAY, 14 MAY 2022, 10:41
Ukraine is currently negotiating the evacuation of 60 people from the Azovstal steelworks in Mariupol.
Source: Iryna Vereshchuk, Deputy Prime Minister, Minister of Reintegration of Temporarily Occupied Territories in a comment to Suspilne
Details: Vereshchuk said that negotiations are underway to release 60 people from the steelworks.
Vereshchuk's quote: "There are several hundred wounded there, they must be rescued first of all, because the Russians will not agree to let all of them go at once.
So, at first the seriously injured people and medics [will be evacuated]. There are 60 of them".
Background:
Vereshchuk said earlier that negotiations are underway with the mediation of Turkey on the evacuation of the military from Azovstal - they will begin with the seriously wounded.
On 11 May, the Deputy Prime Minister announced that the Ukrainian side made an offer to the Russians to exchange the severely wounded Ukrainian soldiers who remained at Azovstal for captured Russian servicemen.
Vereshchuk also explained that, as of now, it is impossible to lift the blockade of the Azovstal plant by military means.
The Russian occupiers refused to allow the extraction of the defenders of Mariupol by sea to a neutral country. They also said that since all the civilians had been taken out of the bunkers, they allegedly had now had a "free rein".
Turkey has offered to withdraw Ukrainian troops from Mariupol and guarantee that they would not fight again as long as the war lasted, but would remain in Turkey.