Russia launches 100 missiles on Ukraine, outdoing 10 October attack
Tuesday, 15 November 2022, 16:18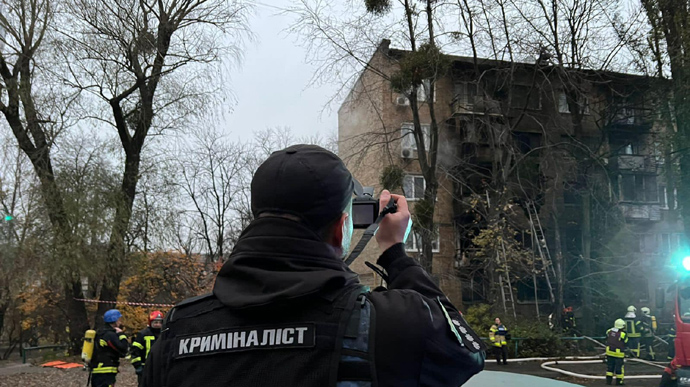 On 15 November, Russian forces launched around 100 missiles on Ukraine, making this the most large-scale attack to date. During the most recent such strike, on 10 October, Russia launched 84 missiles on Ukraine.
Source: Yurii Ihnat, spokesman for Ukraine's Air Force, on the national 24/7 newscast
Quote from Ihnat: "Air defence systems are operating. Some of the missiles have been struck down. Eighty missiles have already been launched on Ukraine, and another 20 are currently approaching. That is, approximately 100 missiles have been launched on the territory of Ukraine. The occupiers outdid their previous attack on 10 October, when they launched 84 missiles. We have already had 100. This is a large-scale missile strike. Critical infrastructure facilities are the number one target. But unfortunately, some of the missiles hit residential buildings."
Advertisement:
Details: Ihnat refused to specify how many of the missiles have been shot down by Ukraine's air defence, saying that this information is yet to be confirmed.
He explained that Russia has used Kh-101 and Kh-555 missiles launched from Tu-95 and Tu-160 to attack Ukraine. The majority of the missiles were launched from strategic bomber jets from the Caspian Sea and Rostov Oblast in Russia.
The remaining missiles were Kalibr cruise missiles launched from the Black Sea.
The air-raid siren in Ukraine is currently ongoing.
Previously: On 15 November, Russian missiles hit residential buildings in central Kyiv, killing at least one civilian. At least half of Kyiv's households have been left without electricity as a result of the Russian missile strike.
Russia has also launched missiles on Khmelnytskyi, Rivne, Volyn, Lviv, Zhytomyr, Vinnytsia, Dnipropetrovsk, Poltava and Kharkiv oblasts.
Background:
On the morning of 10 October, Russian forces launched 84 cruise missiles and deployed 24 drones to attack Ukraine.
A total of 14 people were killed and 97 sustained injuries as a result of Russian missile strikes on 10 October; 70 infrastructure facilities were damaged.
Journalists fight on their own frontline. Support Ukrainska Pravda or become our patron!